We've got great plans for our amazing city
As the Business Improvement District for Newcastle, we aim to seize new opportunities and improve the city as well as keeping it clean, safe and welcoming.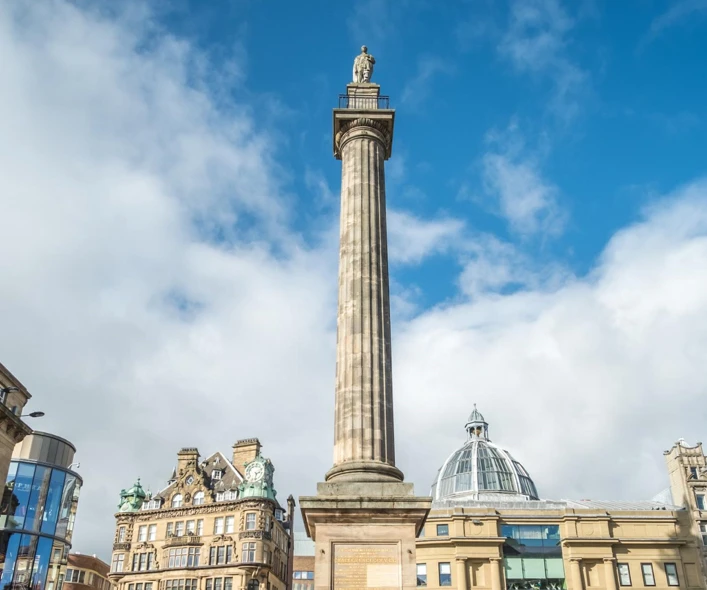 "The NE1 event was one of the most extensive and impressive welcomes for international students staged anywhere in the world and a vital way of demonstrating the essential role of international students supporting local economies."
Dominic Scott
Chief Executive, UK Council for International Student Affairs
"The NE1 team is small and agile, allowing us to be fleet-of-foot and responsive to the changing needs of our businesses, without losing sight of the longer term strategic priorities necessary to ensure Newcastle keeps pace with and, where possible, outperforms our regional comparator cities for the benefit of all our sectors."
NE1
"The NE1 Hospitality grant was a huge benefit to our business. It enabled us to develop our cloister garden and create a tranquil outdoor eating area, increasing our alfresco dining capacity by more than 70%. We cannot thank NE1 enough for giving us access to this much-needed funding after suffering such a financial hit during the pandemic."
Ruth Terrington
Hooked on Group
"Having recently invested in our business in the area it is hugely encouraging to see NE1's ambition for the Quayside. It is the jewel in the city's crown, and it is worthy of the attention given to planning for the future, especially in light of the significant level of investment coming forward on both banks of the Tyne."
Rhys McKinnell
Pub Culture
"Newcastle has a well-earned reputation as a fantastic host city for national and international events, and NE1 is a key element of this. Their support for the Rugby League World Cup's opening game and fan village was significant and helped deliver an outstanding experience. Success breeds success, and this puts Newcastle in a fantastic position when bidding for future major events."
Mick Hogan
Rugby League World Cup
"NE1's resource on the ground in the city centre is a huge asset for our store, and others across the city. Knowing we can rely on the Street Rangers and Clean Team to assist at short notice is invaluable, and the team themselves are a credit to the company, relentlessly cheerful and helpful, as well as passionate about what they do and the city itself."
Stuart Davie
JD Group
"The Street Rangers and Clean Team do a good job within the city. When we had to call upon them for help they responded quickly and efficiently, dealing with what was quite a complicated problem within 24 hours and with a minimum of fuss. We can't speak highly enough about them."
Tove Watson
Dawson & Sanderson
We are here to strengthen and build our city's economy, making Newcastle a better, cleaner, safer, and more welcoming place.