NE1 CAN, NE1's unique careers insight and inspiration programme, is hosting a Day of Inspiration event on 10 March for over 200 young people from across the North East.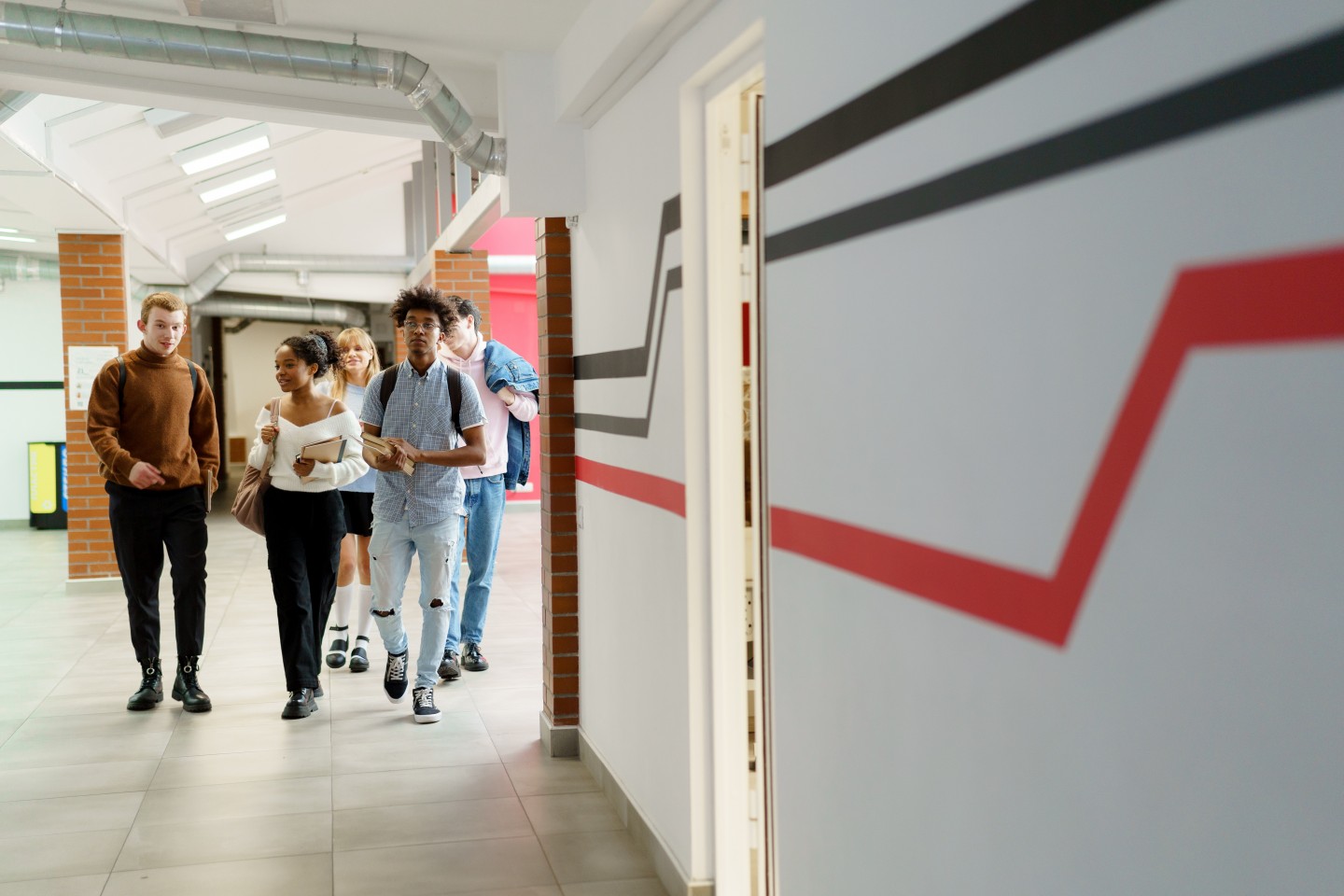 NE1 CAN's Day of Inspiration, which will be staged at Newcastle College, is the first of its kind to be delivered in the region.
After hosting hundreds of business and career-based sessions, the team at NE1 CAN recognised a gap in the careers curriculum for young people. Little to no advice or exposure to entrepreneurs and business owners is given in schools, colleges, or other educational institutions. Most young people never learn that setting up and running their own business is a realistic careers option, and are unaware of the help and support that is available for start-up businesses.
NE1 CAN has designed the day-long event to create a platform for successful local entrepreneurs to share their personal stories and the journeys they took to create their own businesses. Hearing first-hand from individuals about their personal experiences and business case studies will inspire the young audience and give them the confidence to consider setting up their own business. Providing this exposure at a crucial time in young people's educational journey will open minds and provide insights into potential career opportunities based around individual skill sets, ideas, and aspirations.
A varied line-up of speakers from across the North East's business and entrepreneurial community are scheduled to take part. Presenters include Joanna Feeley, founder and CEO of trend forecasting company, Trend Bible, which works with global brands including Moonpig; Jimmy from Gingerinos Kitchen, a successful pizza parlour in the Ouseburn; and graphic design artist James Dixon, the Creative Director and Founder of Lines Behind who now runs a highly successful and rapidly expanding company based around graphics and illustration. Lines Behind has worked with the likes of Fenwick and Eldon Square, and was recently named as the designer appointed by the Great North Run organisation to design this year's T-shirts and medals.
200 young people between the ages of 15- 19 years old will attend the event which will aim to encourage those with an entrepreneurial idea to 'give it a go' and signpost the help and business support services available for those interested in setting up and running their own business.
The event is fully booked with education providers from across the city and the wider North East region already signed up to attend, among them are Newcastle College, Gosforth Academy (6th form) and Kenton School.
The event will score highly on the GATSBY scale, the framework for good careers guidance for young people, by delivering 14 contacts with businesses across the day. The GATSBY career guidance suggests that from the age of 11, pupils should participate in at least one meaningful encounter with an employer every year to learn about what work is like, or what it takes to be successful in a workplace.
Explaining the background to the event, Kerry McCabe, Business Network Manager at Newcastle NE1 said: "Newcastle and the North East has one of the lowest rates of entrepreneurial start-ups in the UK, and this clearly impacts on the next generation of entrepreneurs.
"When I joined NE1 CAN three and a half years ago, I inherited a strong careers-led programme with great links to traditional industries. The programme provided fantastic insights for young people into conventional jobs and careers, but there was no exposure to entrepreneurs in any industry.
"We were quick to address this with the launch of a series of events called Entrepreneurial Stories that were extremely well attended but we knew we needed to scale up into a day-long event and we have been delighted by the response.
"We want to ignite a spark in young people and encourage those who have a business idea, or who want to set up their own business, that now is as good a time as any to try. There is help and support available and when they have no ties and commitments, going it alone at a young age involves less risk. Timing is crucial, as is exposure. When leaving education, people often work for 10 to 15 years in an employed job before the realisation dawns that they could be equally, or more successful, setting up their own business.
"By highlighting what's possible early in a young person's life, they are fully equipped to make informed decisions on their career choices.
"Encouraging the next generation of entrepreneurs and business owners will have huge economic benefits for the city and the wider region."

James Dixon, Creative Director and Founder of Lines Behind said:
"When I was starting out I had no idea about setting up my own business. Doing my own drawing and art was a hobby, a bedroom idea. I felt I had to go out, get noticed and get a job and work experience behind me to get on. I worked for some great, global brands including Lego and travelled the world always doing my art as a side-hustle.
"Looking back, I was always hungry and determined and clearly what I'm doing now is what I have always wanted to do. Working with global partners, huge brand names, and on some amazing projects, including designing the Great North Run t-shirt and medal, makes me regret not focusing on my own business sooner.
"I am keen to encourage young people who have an idea to be bold and not to be afraid to take risks, especially when they have little to lose. If you have an idea, what's holding you back? With banks and people around to help you get your ideas off the ground now is the best time to go for it, and if you have an idea there is no time like the present.
"I started late and wish there'd been someone advising me to run with it. In life, and in business there will always be setbacks and knocks, but if you believe in yourself and in your ideas you will achieve."
Joanna Feeley, Founder and Chief Executive of Trend Bible said:
"We have such a broad range of interesting career options here in Newcastle and as a student it can be difficult to see what these might be. That's why I think it's so important to come and speak at events like this and share some insights into what it's like to work as a trend forecaster or even think about becoming an entrepreneur and setting up your own business.
"It wasn't really on my radar to set up a business, for many years I worked for quite a few other businesses in New York and London as a fashion designer and trend forecaster before moving back home to Newcastle and setting up on my own as a freelancer. I realised there was a big difference between what I could achieve on my own as a freelancer versus what I could do if I built a business. It's taken years and lots of hard work but now at Trend Bible we have a team of over 20 people based all over the world working with some of the world's best-known brands and helping them predict future trends. I am really looking forward to sharing my story with the students and helping them think about their own futures.'