NE1 Ltd is delighted to announce that DFDS are headline sponsors of this year's NE1 Newcastle Motor Show which will be taking place on the 8th and 9th July. The two day event, one of the largest free, city centre, open air motor shows in the UK, will now be delivered in association with DFDS, the world's leading ferry company.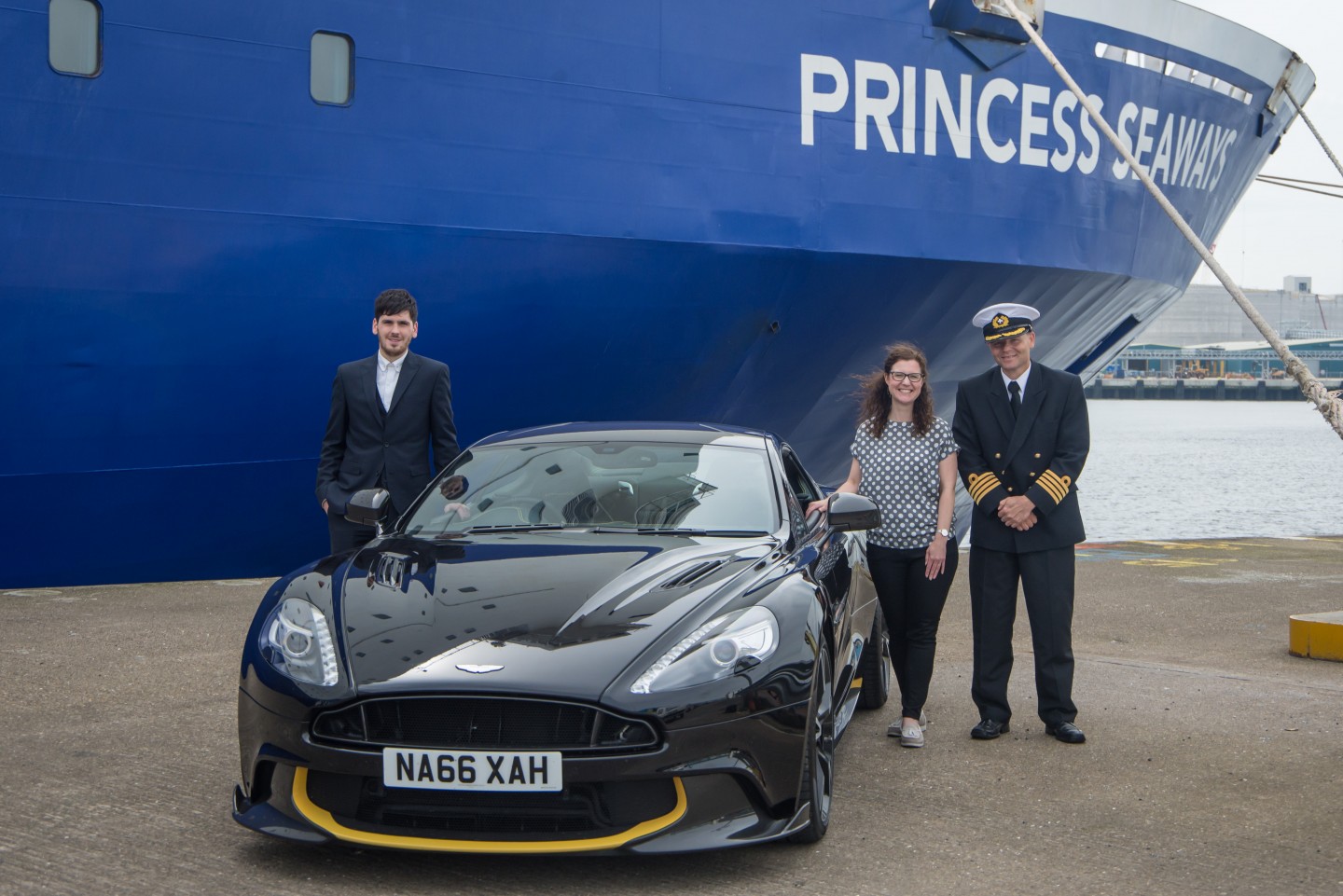 The North Shields-based company is sponsoring NE1's Newcastle Motor Show for the first time. The event has grown in stature since its launch in 2015 and now commands the position as one of the largest free open air motorshows in the UK.
DFDS will be exhibiting at the two-day event, occupying a premium exhibition site at the south of Northumberland Street in the heart of the city, promoting its Newcastle-Amsterdam cruise ferry service.
As well as exhibiting at the event, DFDS' involvement will be celebrated with major promotional discounts on its service to Amsterdam for anyone who visits their exhibition site during the Motor Show.
This year the NE1 Newcastle Motor Show has more than doubled in size with over 150 of the world's most exclusive, unique and classic cars on display alongside showstoppers from some of the leading car brands including Aston Martin, Bentley, and Dealer Partner, Lloyd BMW Newcastle.
Themed zones will be mapped out across the city centre dedicated to different types of vehicles and motoring, from racing cars to classic VWs as well as hands on motoring themed fun and activities for all the family.
DFDS has a long and successful history in the North East, spanning over two decades. Ferry travel has grown in popularity especially among holidaymakers with cars and DFDS has recently invested over £5 million refurbishing the ferries that service the Newcastle–Amsterdam route, which carried over 580 thousand passengers last year.
Max Foster, Managing Director of DFDS in Newcastle, said:
"We are absolutely delighted to be headline sponsors of the NE1 Newcastle Motor Show 2017, this is the first time DFDS has sponsored a major motoring event. We share a passion for cars and motoring with the hundreds of thousands of people who are expected to attend the event and for motoring enthusiasts we offer access to miles of European roads, cities and countryside all via our ferry route from North Shields to Holland.
"DFDS plays a key role in the North East business community and it is important that we are able to support such a milestone event in Newcastle's events calendar. Although we are not located directly in the city centre, we feel a strong part of the offer and our business and its customers benefit enormously from NE1's events programme and investments."
Ben Whitfield, Marketing and Events Manager at NE1 Ltd said:
"We are delighted that DFDS is on board as Headline Sponsor for this year's event. Having such a well known and well respected travel brand involved will help put the event on the international map and cement its position as the leading open air free car show in the UK."