There will be a dramatic new addition to this year's NE1 Newcastle Motor Show – the first ever, live-action fast paced, precision driving on Hood Street, adjacent to Grey's Monument, in the heart of Newcastle. Performed by one of the world's leading stunt drivers, Paul Swift, who is renowned worldwide and has a host of film and TV credits to his name including work on BBC's Top Gear.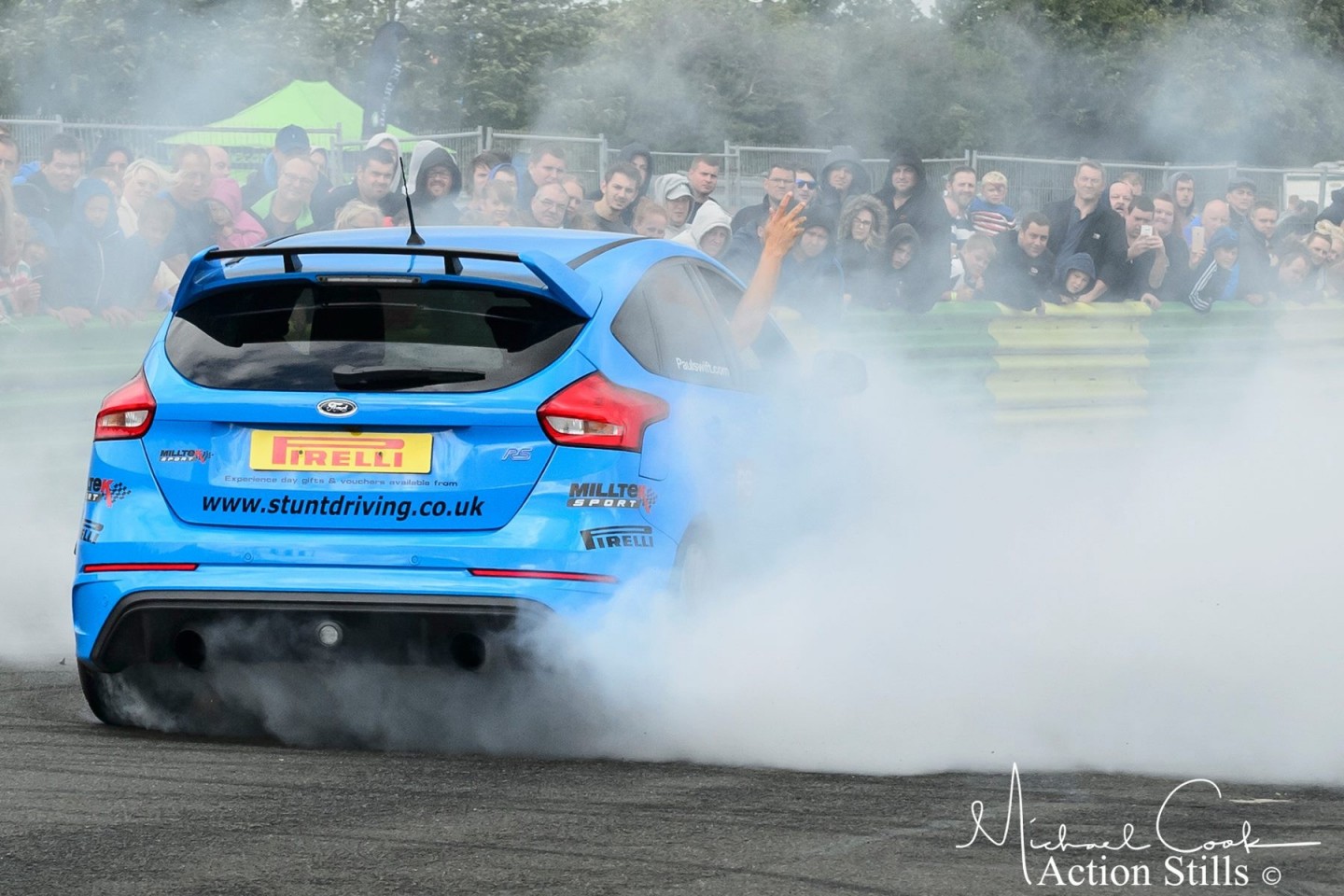 Two shows will be held on Saturday 8 July at 12.30pm and 2.30pm to what are expected to be packed crowds keen to see the live performance action combined with live music.
For the first time in its history, the NE1 Newcastle Motor Show will incorporate moving vehicle display, adding to a truly unique event in the very heart of Newcastle city centre.
The display will be accompanied by 'The Petrolheads', who will not only provide backing music for the driving event but will be actively involved in the stunt driving performance.
The crowds will be thrilled by the speed, precision and excitement of the driving which will all be carried out on the 8 metre wide Hood Street. Paul and his team will be driving a Ford Focus RS and ST and among the manoeuvres will be J-turns, high-speed handbrake parking, and near inch-perfect car ballet dance routines all set to music and performed at speeds which will shock and surprise the entire crowd.
The whole show is choreographed and includes a running commentary on all the manoeuvres by the drivers on a P.A. system transmitted to the assembled crowds.
The Petrolheads repertoire features a wide range of rock music to compliment the drama of the driving, from classics like Fleetwood Mac's "The Chain" to ZZ Top's "La Grange", Free's "Wishing Well" and many of the band's own compositions.
This combination of guitar riffs and tyre smoke has entertained thousands of people, at shows across the UK including Wings and Wheels, Ford Fair and the Royal International Air Tattoo.
The shows are expected to draw huge crowds to Hood Street, which will be cordoned off and people are encouraged to get there early to get the best vantage point to see the action.
Ben Whitfield, Marketing and Events Manager, NE1 Ltd;
"It is a huge coup to have secured Paul Swift and his stunt driving team for the event. It is the first time the NE1 Newcastle Motor Show has had a live motoring element which will bring huge excitement and drama to the event"
Paul Swift of Paul Swift Precision Driving
"I'm really excited to be performing at the Motor Show this weekend. The city centre location will add a new level of excitement to the show. The narrow street will make the action more exciting with people right on top of the action, I can't wait for the weekend."