Newcastle NE1 Limited, the city's Business Improvement District, is bringing together businesses and the people of Newcastle to welcome international students from 152 countries, as they arrive to study this September.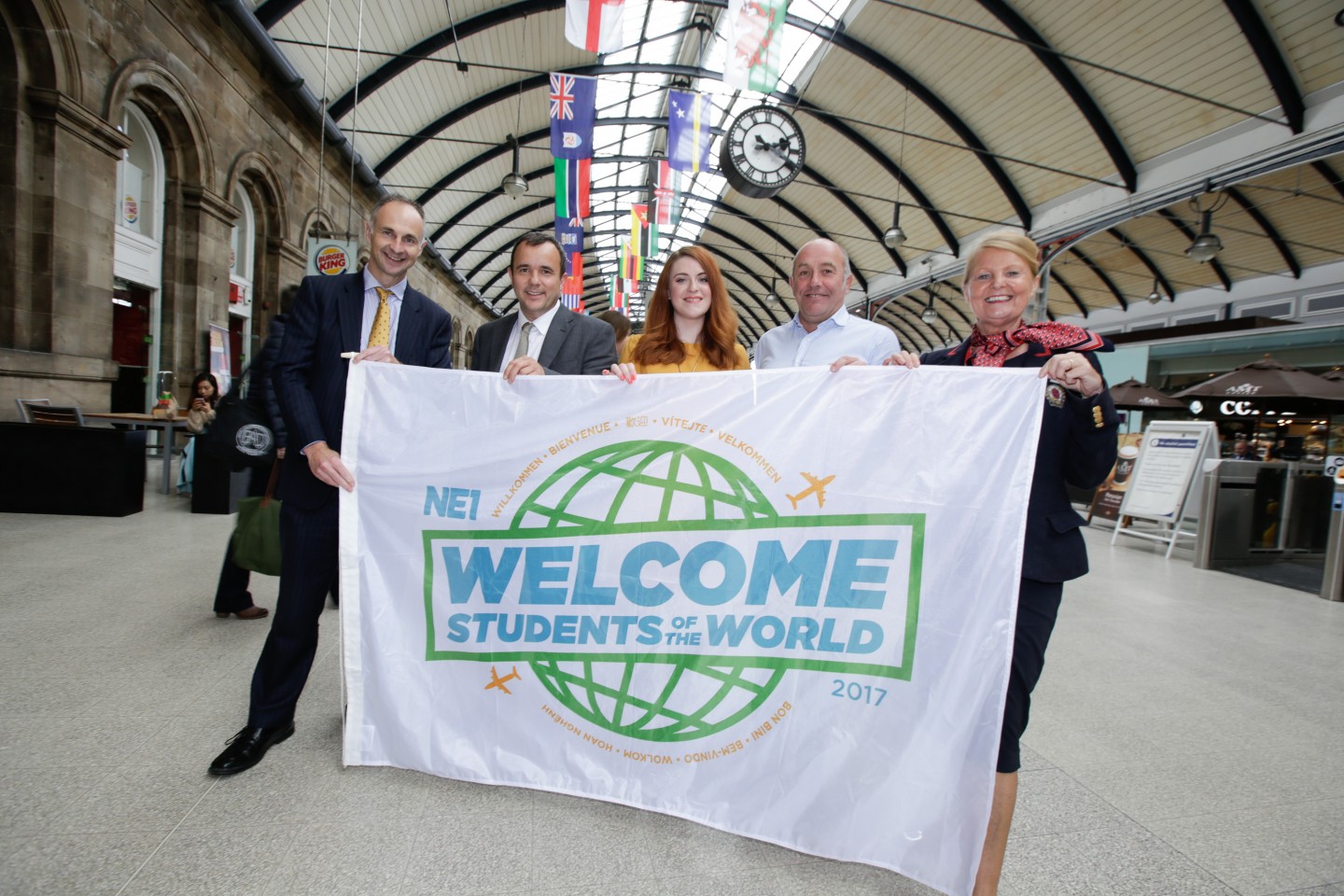 'Welcome Students of the World', is being organised by NE1 to coincide with the International Welcome Weeks of the city's three higher education institutions, Newcastle University, Northumbria University and Newcastle College.
In preparation for the arrival of 80,000 students, areas of Newcastle, which is famed for its warm welcome, will be decorated with banners and flags, including at the main arrival points in Central Station and Newcastle Airport.
The celebration will culminate in a weekend of Newcastle themed events, including a University Challenge and a 'Geordie as a Foreign Language' lecture, all rounded off by a fireworks display. There will also be the opportunity of a lifetime for 20 students to take part in a halftime penalty shootout at St James' Park on Sunday 1st October.
Sean Bullick, Chief Executive of NE1, said: "It's an exciting time of year for the city of Newcastle, as we welcome so many new residents, from this country and from abroad. That is why we are once again making a big deal out of these celebrations, which are the only ones of their kind.
"We know first-hand how much their energy, ideas, expertise and intellect add to the vibrant culture of Newcastle and its educational establishments, and that is why we are proud to have them as future ambassadors of our city.
"They also contribute in excess of £1bn to Newcastle's annual economy, so the businesses in the city know how important it is to keep them coming back every year. We are grateful to those who are taking part as without them, this wouldn't be possible."
Louise Rutherford, Regional Customer Experience Manager at Virgin Trains East Coast, which runs services through Newcastle Central Station, said: "As the gateway to Newcastle, we are proud to welcome all the international students arriving at Central Station from every corner of the globe. As the students walk through the station we hope they spot their national flag among the 80 fluttering above their heads and feel more at home."