NE1's focus on tackling youth unemployment and providing work-ready young recruits into a wide range of industry sectors has taken another step forward with the expansion of NE1's Space2 centre for young people in Newcastle.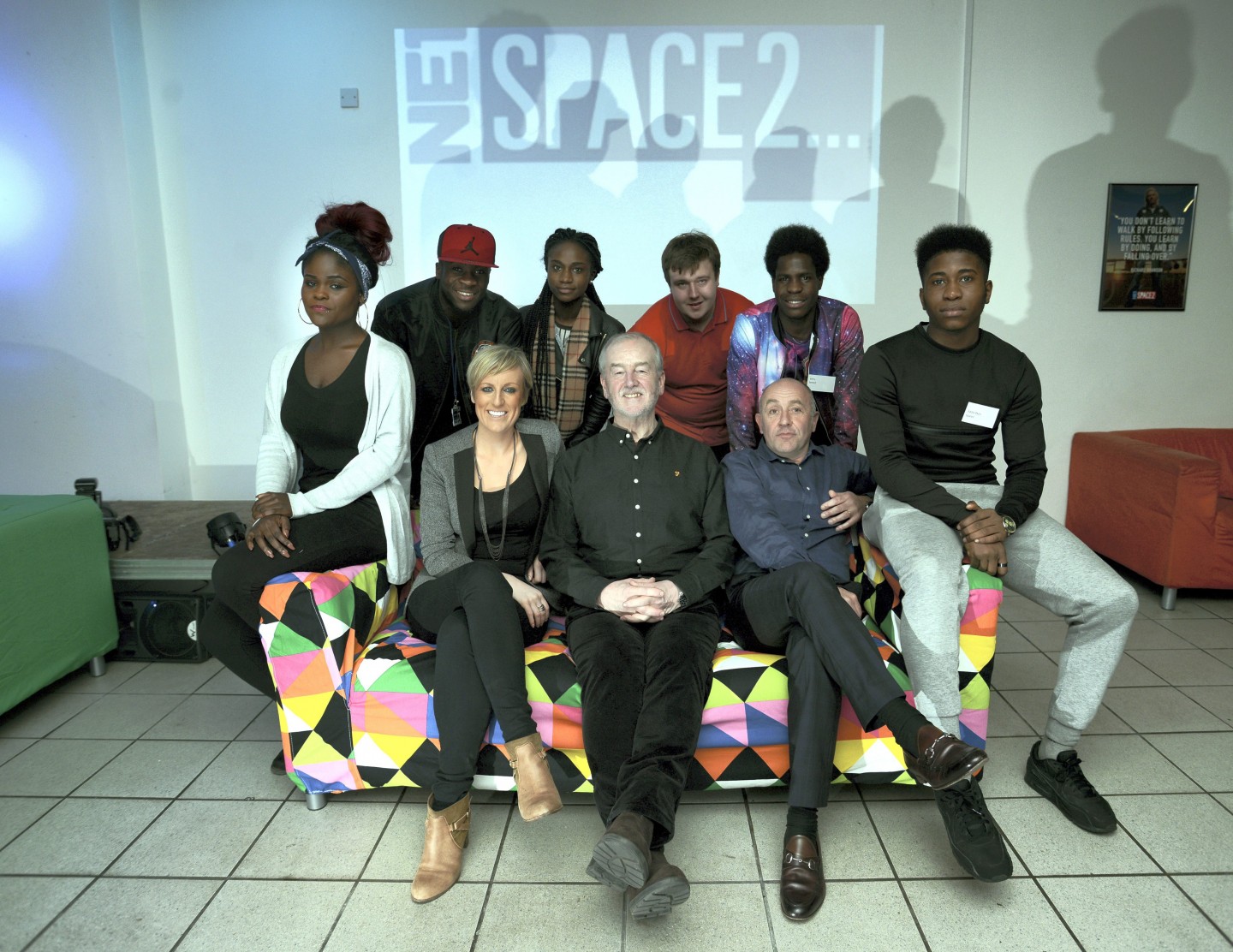 Space2's new facility officially opened on Friday, 5 February with VIP guests including award winning BBC business presenter, Steph McGovern and North East author, David Almond together with an assembled audience of North East businesses and local dignitaries.
The opening took place at Space2's new premises on Pilgrim Street in the heart of the city centre, which continues to be operated and managed by YMCA Newcastle.
Invited guests heard from Space2 members what the centre has meant to them and how it has helped them secure work, training and apprenticeships. The guests were given a guided tour of the new premises and offered the chance to try the activities that take place at the centre.
Space2 works with young people aged 13 – 18 years old from across Newcastle. Space2 has worked with over 3,000 young people to secure jobs, training and apprenticeships and its success has led to increased demand for its career services.
The initiative is now entering an exciting new phase three years after it first opened with a move into the bigger and better equipped building, and an expansion of its services with an enhanced career advice provision that puts Space2 members and North East businesses in direct contact with each other.
Space2 operates a unique model with local businesses funding and supporting the centre directly, a system that is both efficient and cost effective with each job, apprenticeship or training position delivered for approximately £300 in contrast to Government schemes, which can cost over £10,000 per candidate. The scheme has gained the attention of many leading businesses and could be replicated in other parts of the country.
A full time careers advisor, Catherine Tucker has joined the Space2 team to strengthen the advice and support offered to young job seekers.
Space2's new premises have a larger open social space, a fully equipped IT suite, dedicated multi-use performance room, music room, kitchen and four training rooms, more than double the floor space of the old Newgate Street site.
In addition to the bigger premises and the new extended careers advice service, Space2 is launching a programme of regular advice on housing and medical issues as well as introducing education sessions on the electoral system and encouraging young people to take an active part in elections.
Space2 will also be extending its volunteer program encouraging young people to gain much needed work experience. This volunteer program extends beyond Space2 into volunteering and work experience with local businesses.
Space2 currently has over 3,000 members with membership expected to increase with the increased capacity offered by the new centre and with the new careers and advice services being offered.
Sean Bullick, Chief Executive of NE1 Ltd and originator of the idea for Space2 explained; "The new building and extended advice will take Space2 to a whole new level and help hundreds more young people gain work and training. Space2 is the business community's response to the dual problems of youth unemployment and to the issue of young people entering the world of work ill equipped, lacking the skills and training needed by employers. By providing training, education and skills advice coupled with direct links to local businesses we are making more young people work-ready and delivering them into jobs."
"The model we have developed here in Newcastle is unique to the city but could easily be rolled out to other areas of the country – it is both cost efficient and effective and by teaming up with local businesses reflective of local business needs."
Jeff Hurst, Chief Executive, YMCA Newcastle commented:
"We're entering an exciting new era for Space2 and we're delighted to be continuing to work with NE1 and Newcastle businesses to deliver this innovative service. We're proud of the results we've achieved to date in securing jobs and training for our members and we're confident that our new premises and expanded services will help us achieve even greater success in the future."