On Tuesday 11 August, NE1 Ltd will be giving people the chance to take a well earned break with free chocolate bars for the first 500 visitors to visit its new outdoor tables and chairs installed on the banks of the Tyne. NE1 Street Rangers will be handing out the free chocolate bars to the lucky 500 starting at 12 noon.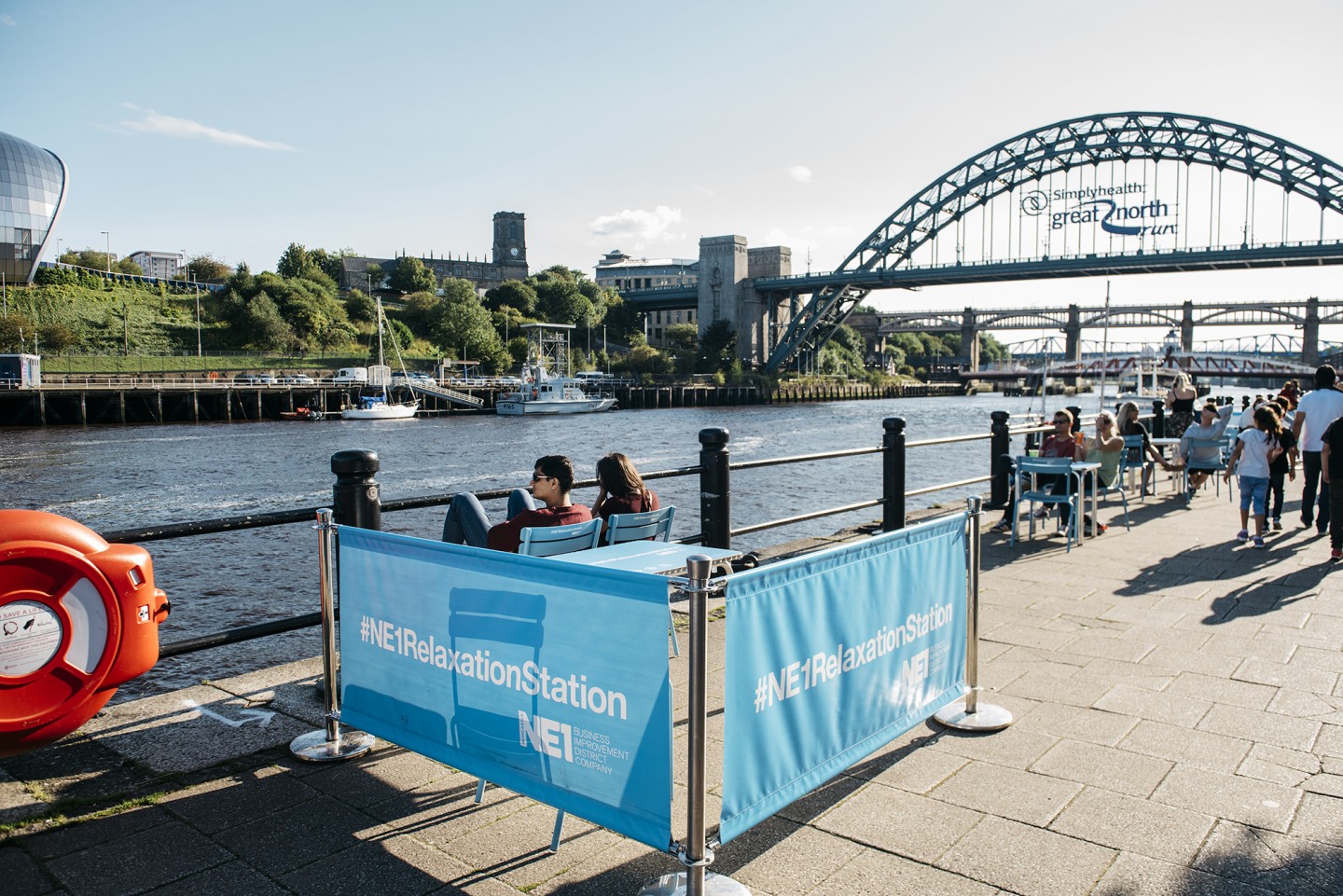 72 chairs and 18 tables will be positioned at key locations along the Quayside for people to enjoy during the summer months. Dubbed 'NE1 Relaxation Station', the chairs and tables will brought out every day except Sunday or in the event of extreme weather conditions such as of high winds, or driving rain. At all other times, the tables will be installed and will be free to use.
NE1 Relaxation Stations will be positioned on the riverside walkway of the Quayside opposite a number of shops and restaurants providing take away service to give the public somewhere to sit to enjoy their lunch and the view.
The tables will be stationed opposite Sabitinis restaurant and the row of shops which include Greggs, Great Coffee, Quayside Deli on the opposite riverside pavement and along the Quayside opposite Live Theatre.
To celebrate the launch of these new al fresco dining areas NE1 has teamed up with Metro Radio's Stu Ellmore to give listeners the chance to win a family meal for four from Sabitinis. Winners will have their celebratory meal served al fresco at a NE1 Relaxation Station. Every day during week commencing 10 August listeners will be in with the chance of winning this open air dining experience.
NE1 Relaxation Stations are the latest in a series of NE1's summertime initiatives to make Newcastle city centre more appealing for visitors and for workers in the city. The stations join NE1 Monument Movies, NE1's Quayside Seaside and NE1's Newcastle Restaurant Week, which are now regular and highly popular events in the city's summertime calendar.