A record-breaking majority of businesses in Newcastle have voted in favour of supporting NE1 Ltd, the business improvement district company for Newcastle city centre, for a fourth, five-year term.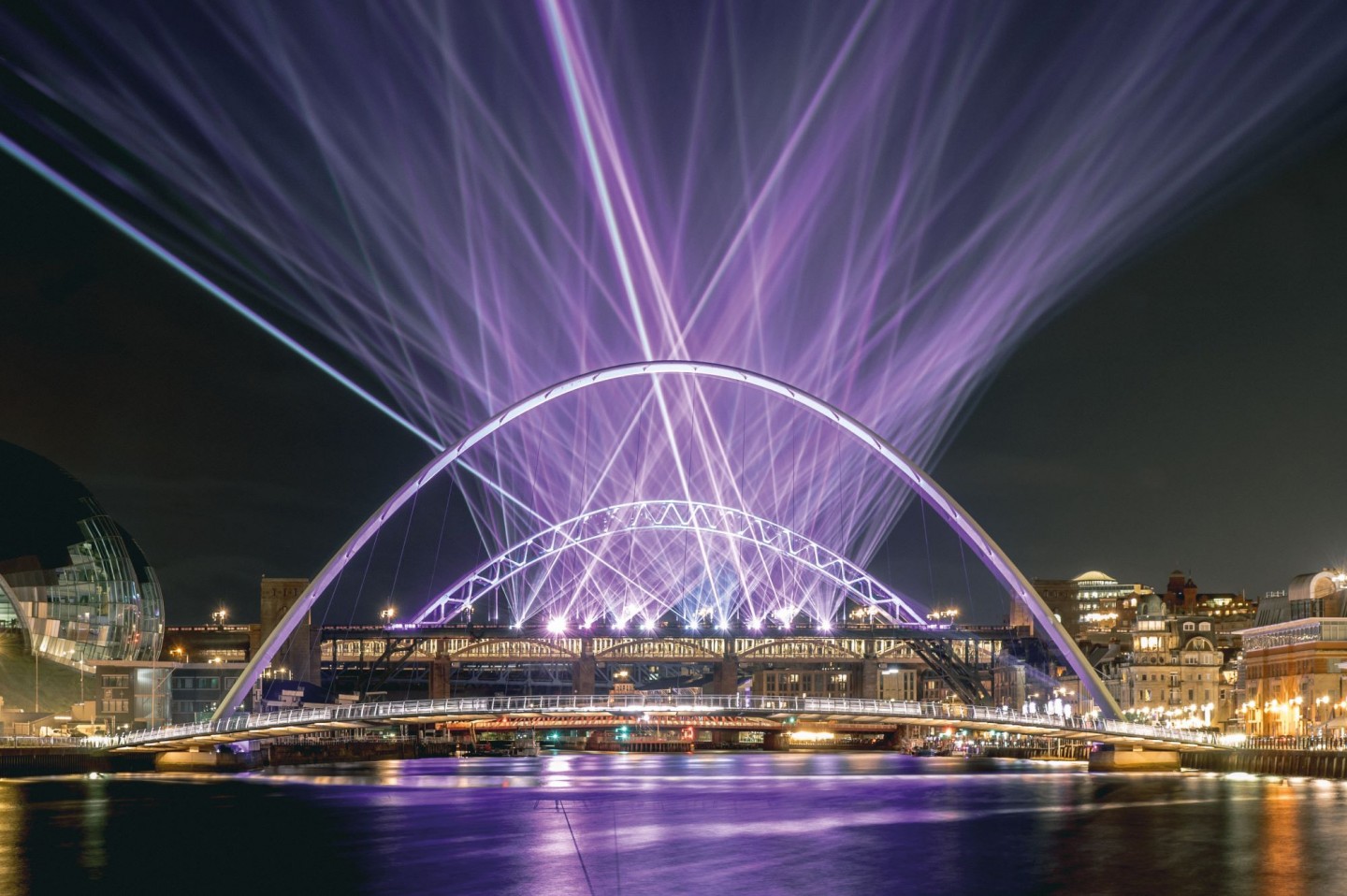 93% voted in favour of backing the BID with their new term running from 1 April 2024 until 31 March 2029.
By voting Yes businesses have helped secure c.£11.5 million pounds of ring-fenced investment into Newcastle city centre over the next five years.
1,371 businesses were polled as part of the ballot and the percentage of Yes votes was a record for NE1, surpassing the 88% in their last ballot.
In advance of the ballot, NE1 held extensive talks and face-to-face meetings with businesses across the city, as well as conducting consumer and business research to identify and set priorities for the next BID term. The consultation helped shape NE1's programme for the next five years with a focus on delivering the best possible trading environment for businesses in Newcastle.

Priorities for the next five years include:
- Providing a stronger voice for business, through lobbying on strategic and operational issues
- Attracting and promoting, celebrating the city's diverse business community and delivering a strong programme of events to attract people to Newcastle and to promote the city on a regional, national and international level
- 'Getting the basics right', ensuring the on-street environment and people's experience of the city is as good as it can be
Over the previous three BID terms, NE1 has delivered significant results:
- Delivered major capital projects including the central gateway project, the NE1 Newcastle City Marina, The Bigg Market Regeneration Project, and the ongoing City Centre Transformation Programme
- Supported Newcastle City Council in securing an additional £37.5 mn of investment in the city's retail core
- Secured a further £4.1 mn in direct grants and financial contributions for various projects
- Developed a commercially focused events programme including Newcastle Restaurant Week and Laser Light City, that together attracted 345,000 visitors and delivered £22.1 mn of economic impact in 2022
- Funded NE1's highly regarded Rapid Response Clean Team and Street Rangers who tackle on-street environmental issues such as litter, graffiti and anti-social behaviour
Commenting on the Yes vote and what it means for Newcastle and the business community, Adam Serfontein, Chairman of NE1 Ltd said:
"NE1 has a proven track record of getting things done and making things happen. The positive vote from Newcastle's business community provides a ringing endorsement for the team and their achievements and shows that businesses are confident and support NE1's plans for the future. NE1 benefits from a hugely professional and active board that contributes tremendous expertise and helps steer the BID's direction.
"NE1's passion and commitment have been rewarded with the Yes vote and I know the team will strive to build on the success of the previous three terms while continuing to be bold and ambitious with their plans and delivery. Exciting times lie ahead."
Stephen Patterson, Chief Executive of NE1 Ltd said:
"Thank you to all the businesses across the city who have provided their support, and secured such a resounding yes vote in favour of extending NE1 for a further term.
"Newcastle is in the midst of a once-in-a-generation transformation, there are opportunities that need to be grasped and issues that need addressing if the city is to be the absolute best it can be. The scale of the Yes vote provides a strong mandate to forge ahead and speaks volumes of the passion and ambition that businesses have for the city.
"We have a dedicated and hardworking team here at NE1 who are committed to delivering for Newcastle and its businesses, and we recognise and appreciate the faith businesses have in us."
"This is an exciting time for Newcastle, and the city region, and we look forward to stepping up, and playing our part in how it progresses."
Councillor Nick Kemp, Leader, Newcastle City Council said:
"Cllr Nick Kemp, Leader of Newcastle City Council said: "I would like to congratulate NE1 on their resounding ballot success, with so many local businesses showing support with a vote of confidence – giving them the mandate to represent and be a strong unifying voice for another five years.
"NE1 is a much-valued partner in our city. They are not only committed to creating the best possible environment where businesses can grow and flourish locally, they play a vital role in raising the profile of the city both nationally and internationally, and their projects and programme of events are also supporting our ongoing ambition to transform the city centre into a place that we are proud of.
"We know there is still more work to be done, and we look forward to working with NE1 to achieve this."