With record breaking temperatures hitting the city, and schools breaking up this week, NE1 is prepped and ready to launch its NE1 Summer in the City activity programme on Saturday, 23 July. For the next six weeks, permanent and pop-up art installations, free classes, activities, events and extra seating will provide fun and vibrant things to do in Newcastle and exciting reasons for people of all ages to visit the city again and again.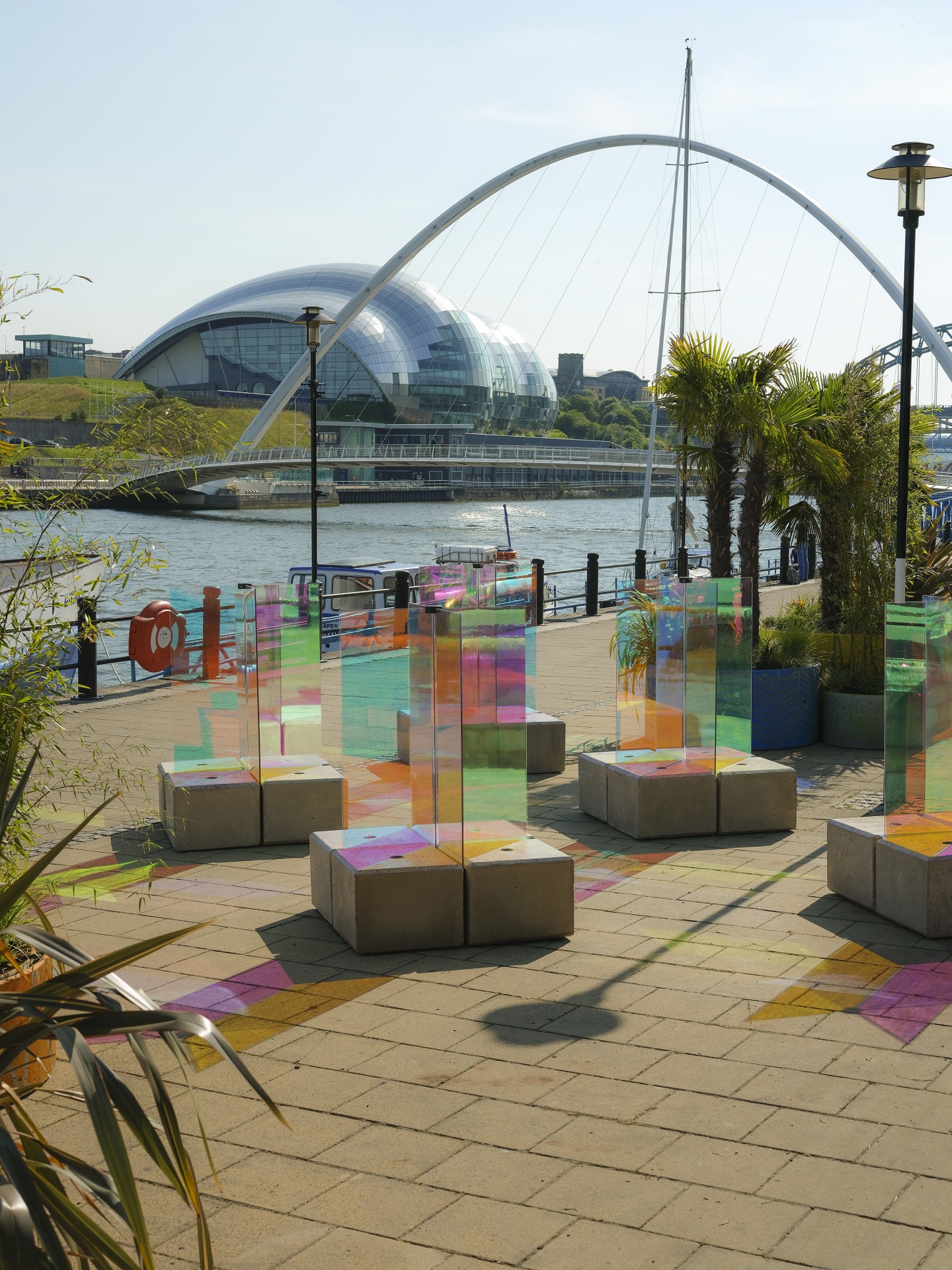 Throughout the 6 week school holidays over 110 free classes will be scheduled and bookable online, from meditation, yoga and fitness classes to children's storytelling, dance classes, arts and crafts and lots more.
NE1 has teamed up with businesses across the city to help deliver the packed programme of activities and workshops for people of all ages. There will be something for everyone to enjoy in this Summer in the City timetable.
Monday Morning Mindfulness at 8.30am will help get the week off to the best start, with the stunning Quayside also providing the backdrop for lunchtime, evening and weekend fitness and yoga sessions timed to fit with people's busy schedules. Office workers wanting to unwind after a hectic day at work will be able to join sundowner yoga at 6pm and meditation at 7pm, every Thursday. For those who can't make Thursdays, free yoga classes will also run at 9am on Saturdays and midday on Tuesdays, all delivered by Yoga Therapies.
Anyone wanting a higher intensity workout can enjoy High-Intensity Interval Training (HIIT) classes, delivered by the City Baths, who will also be running Age Well fitness sessions on Wednesdays.
Friday mornings will be devoted to NE1's first family fitness sessions with the Newcastle United Foundation, and locally trained instructors will get temperatures rising with salsa classes!
Children will be well catered for during the holidays with hands-on activity sessions, from climbing walls, sports taster sessions and musical instrument tuition to storytelling and lots more in-between.
BBC Newcastle's Alfie Joey will give a special one-off performance to launch a series of story-telling sessions for kids, with further weeks delivered courtesy of Seven Stories, the National Centre for Children's Literature. Children's arts and crafts "make and take' workshops will also run throughout the holidays.
Kids will be able to learn the ukulele with JG Windows; get artistic with architectural sketching sessions by The Biscuit Factory, and enjoy an introduction to watercolour painting from Newcastle Arts Centre.
As well as taking part in the programme of events and activities, people will be able to sit back and relax on NE1's colourful deckchairs and outdoor seating to enjoy circus performers and aerial acts; with performances from choirs, buskers, stand-up comedians, and bands including the North East's iconic Rock Choir. Astroturf in front of Urban Garden on Wesley Square will provide a chance for some rest and relaxation, with deckchairs, beanbags and fun garden games like giant chess and limbo. Colourful light-up seating, porch swings and dichroic seats will be positioned further along the Quayside to enjoy the views and the return of the 3D artwork which was such a huge hit last year.
On two Saturdays during the summer there will also be a climbing wall on the Quayside, and a chance to try your hand at netball with demonstrations from England Netball.
Tours of some of the city's most historic buildings including, the Guildhall and All Saints Church will also be on offer, thanks to Newcastle City Guides, and two tours of Grey's Monument will be provided by Iles Tours
The only paid-for activity throughout the summer is for adrenalin junkies. Over two weekends in August people will be able to take the ride of their lives on a zip-wire from the Tyne Bridge onto the Quayside, strictly limited numbers of tickets are available for this for just £35.
In addition to the activity on the Quayside, NE1 will continue to offer its ever-popular Screen on the Green outdoor cinema with a movie schedule filled with family favourites, new blockbuster releases and academy award winning films all for free, at Old Eldon Square.
For a full list of events and activities and how to book visit www.NE1SummerintheCity.co.uk
Ben Whitfield, Director of Communications at NE1 Ltd said: "NE1's Summer in the City is ideal for everyone! Whether you work in the city and want an interesting way to start your day or spend your lunch break, if you're looking for something fun to do with your free time, or if you're visiting on holiday. NE1's Summer in the City is a great way to see Newcastle from a new perspective and get a flavour of some of the amazing businesses that call the city home.

"No matter what your reason for heading into Newcastle this summer, you're guaranteed to find something interesting happening and find free things to do to amuse the kids (or yourself!), there's no better way to spend your summer than taking a trip into the city and enjoying all that's on offer!"