NE1's Screen on The Green returns this Saturday 1st July in preparation for a summer of free, open air screenings of family movies, national and international sporting action and a major coup for the city, a new cultural offering, two open air Operas broadcast directly from the Royal Opera House in London.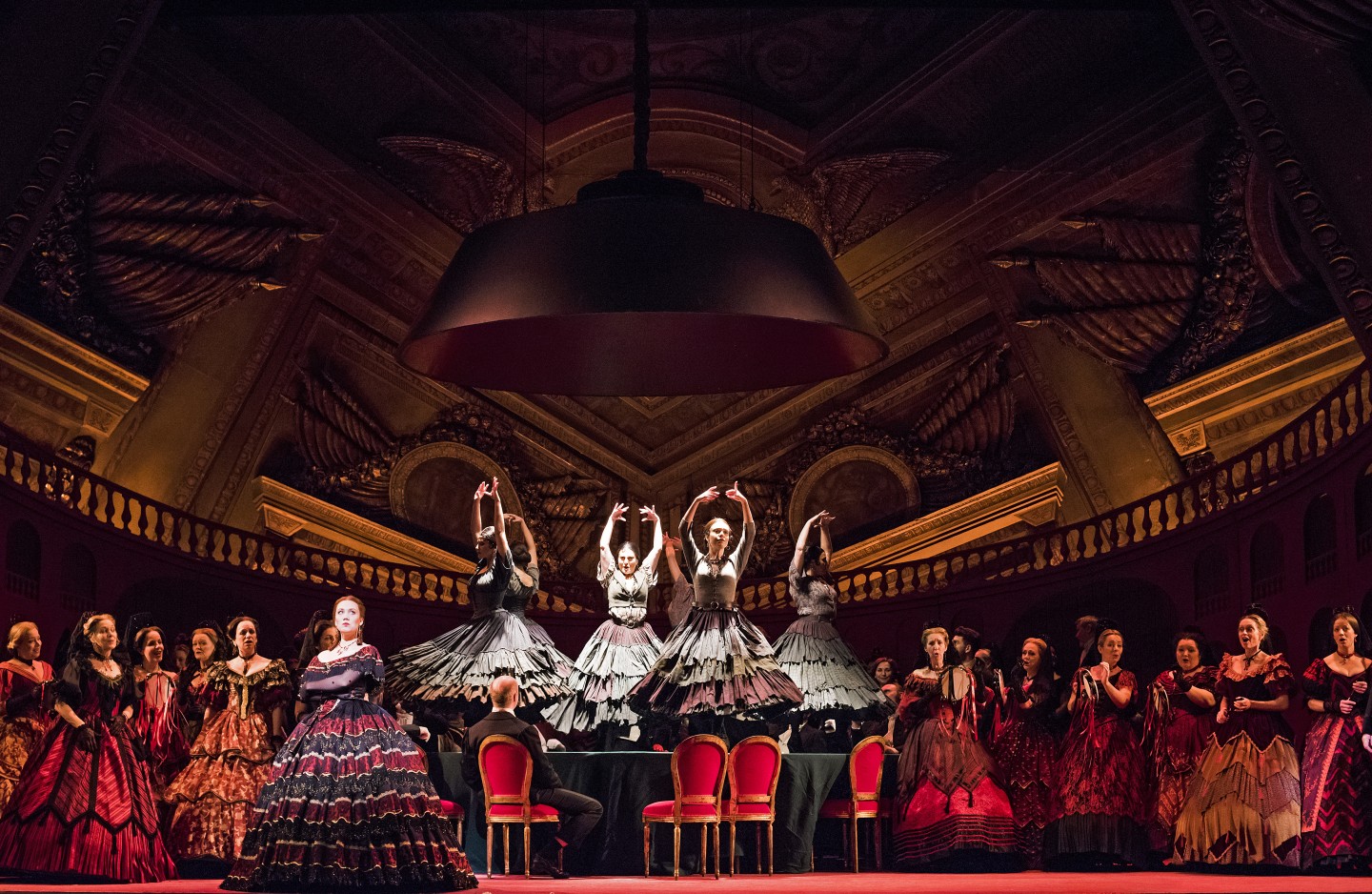 NE1's ever-popular big screen returns to Old Eldon Square for a summer of screenings. This year, alongside the programme of popular family movies and film classics, NE1 has landed the exclusive rights to broadcast two operas direct from live performances at the internationally renowned, Royal Opera House in Covent Garden. These screenings are part of the BP Big Screen events, which offer the world's best opera live for free to outdoor audiences across the UK.
On Tuesday 4 July, La Traviata will be screened and Turandot will be screened on Friday 14 July. Both operas include familiar songs that even opera novices will recognise, with Nessum Dorma in Turandot, and the famous 'Drinking Song' in La Traviata. The Operas will offer a new cultural dimension to Screen on the Green, and with a later start time of 7pm, a real cultural evening event in the heart of the city.
Screen on the Green kicks off this year with a 'Summer of Sport' broadcasts sponsored by GLL, which run 'Better', intu Eldon Square's sports centre and 115 other sport and leisure facilities across the UK. The programme will feature sporting action from across the UK, including Wimbledon, the British Grand Prix and other live action events.
The screen will also form part of the wider Fanzone action during the NE1 Newcastle Motor Show on the weekend of the 8th and 9th July. During this event, Cars 2, Herbie Fully Loaded and Senna will be shown, and GAME Newcastle will use the big screen to play some of the latest motor racing games.
Screen on the Green movies will return from Monday 24th July – Sunday 3rd September, with a packed film schedule with two films a day, screened at 12 noon and 6pm. A series of family favourites, classic movies and new releases will be part of the schedule with Sundays devoted to Smooth Sundays, brought to you by Smooth Radio. The Smooth Radio team will be on hand during the screenings and there will be opportunities to win VIP prizes.
Ben Whitfield, Marketing and Events Manager at NE1 Ltd said:
"Screen on the Green has become as much a symbol of the summer in Newcastle as the Quayside Seaside. We are always excited to put together the programme of films, sporting coverage and this year we're honoured and very excited to be able to include world class opera in the mix. We know the public loves the Big Screen. We always have such a great response with the crowds growing year on year and we expect this year to be even better with such a fantastic line up. The new cultural dimension of live opera will encourage new audiences and we expect it to deliver a unique cultural evening in the heart of the city!"
For details of the full Screen on the Green schedule visit:
https://www.getintonewcastle.co.uk/ne1-events/screen-on-the-green