When you just can't face lighting another BBQ – NE1 Newcastle Restaurant Week returns to save the day with the 14th event, which runs from 7 – 13th August inclusive.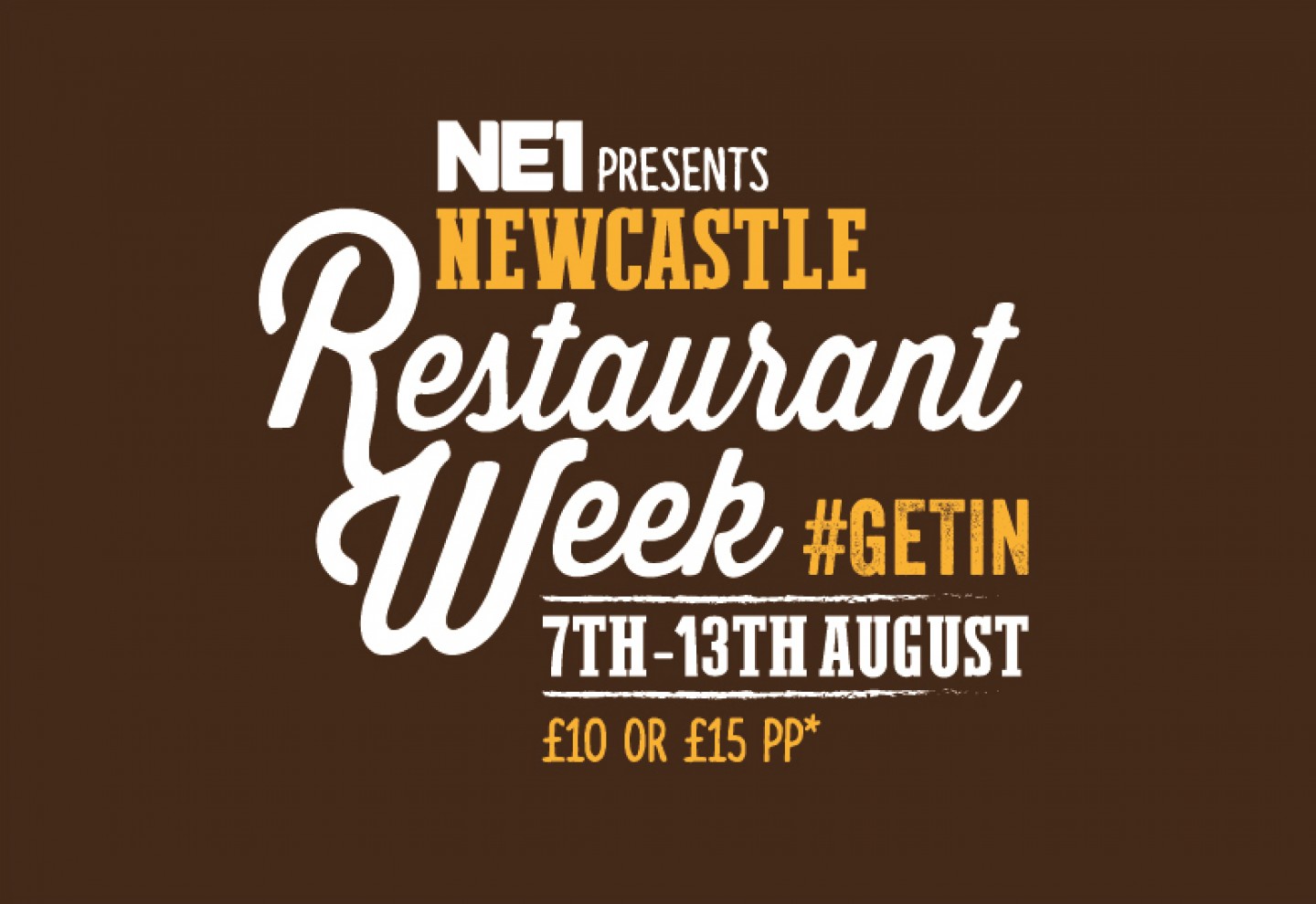 Diners will be able to take their pick from over 100 restaurants that have signed up to take part in the second NE1 Newcastle Restaurant Week of the year. Some of Newcastle's finest restaurants will offer diners the chance to eat out in style for only £10 or £15 per head.
Among the big name restaurants are some of the founding fathers who have taken part in every NE1 Newcastle Restaurant Week since NE1 first launched the initiative back in 2011. Terry Laybourne's 21 Hospitality Group, Blackfriars and Silk Room are among the original 13 who helped launch the initiative and have remained firm supporters of the event ever since. All will be taking part again this August with special NE1 Newcastle Restaurant Week menus.
The event is expected to beat all records for the number of participating restaurants and number of diners even eclipsing January's event, which attracted over 45,000 diners.
Many new restaurants have opened in the city since January's restaurant week was held, and those taking part in this August's event include Kaltur, specialist in authentic Spanish food and tapas, and The Alchemist. .
The idea for NE1 Newcastle Restaurant Week came from New York where twice a year restaurants offer diners the chance to eat out at some of the city's best restaurants for a fixed priced menu. The idea translated well to Newcastle and the event has grown each time it has been held with more restaurants taking part and more diners enjoying the offer.
Newcastle's restaurant scene has changed dramatically since the first NE1 Newcastle Restaurant Week was held in 2011. At the time only 13 restaurants took part in the event, now over 100 restaurants take part in a city that has more restaurants per square mile than any other Northern city and now boasts a Michelin starred restaurant.
21 Hospitality Group has timed the opening of its newest restaurant, Porterhouse Butcher and Grill to coincide with August's restaurant week event. This steak bar, featuring counter seating and a dining space in Fenwick Food Hall, opens as the NE1 Newcastle Restaurant Week kicks off. Porterhouse is Terry's sixth restaurant in the city, with Café 21 and Saltwater Fish Company, in Fenwick, along with the Broad Chare, Caffe Vivo and 21 on Newcastle's Quayside all taking part during the week.
Terry Laybourne said:
"We have always loved and supported the idea of NE1 Newcastle Restaurant Week. It is great to have an event that brings Newcastle's restaurant community together and allows us to celebrate the city's culinary credentials.
We were keen to time Porterhouse's opening to coincide with Restaurant Week, the event is always so successful for our restaurants and it will help Porterhouse to establish itself on the restaurant scene. The event will test the kitchens, the team and the menus. If the restaurant can cope with the rigours of NE1 Newcastle Restaurant Week, it can cope with anything."
Stephen Patterson, Director of Communications at NE1 Ltd said:
"It is no surprise or coincidence that the growth of fine dining in Newcastle has mirrored the growth in popularity of NE1 Newcastle Restaurant Week. Success breeds success and as more restaurants get involved in the event more diners seek to make the most of the offers. A record breaking 45,000 people dined out during January's event, we expect the number to rise in August with new restaurants and new menus added."
For details of all participating venues and to download the NE1 Newcastle Restaurant Week vouchers visit https://www.getintonewcastle.co.uk/ne1-events/restaurant-week