DFDS is on board to help NE1 make the first Geordie Jackpot draw one to remember by providing a bonus prize of a once in a lifetime 3-night break to Amsterdam for one lucky winner. NE1 launched the Geordie Jackpot to great acclaim in early September. It has already won the backing of many North East celebrities as well as local businesses and people keen to play their part helping to improve Newcastle.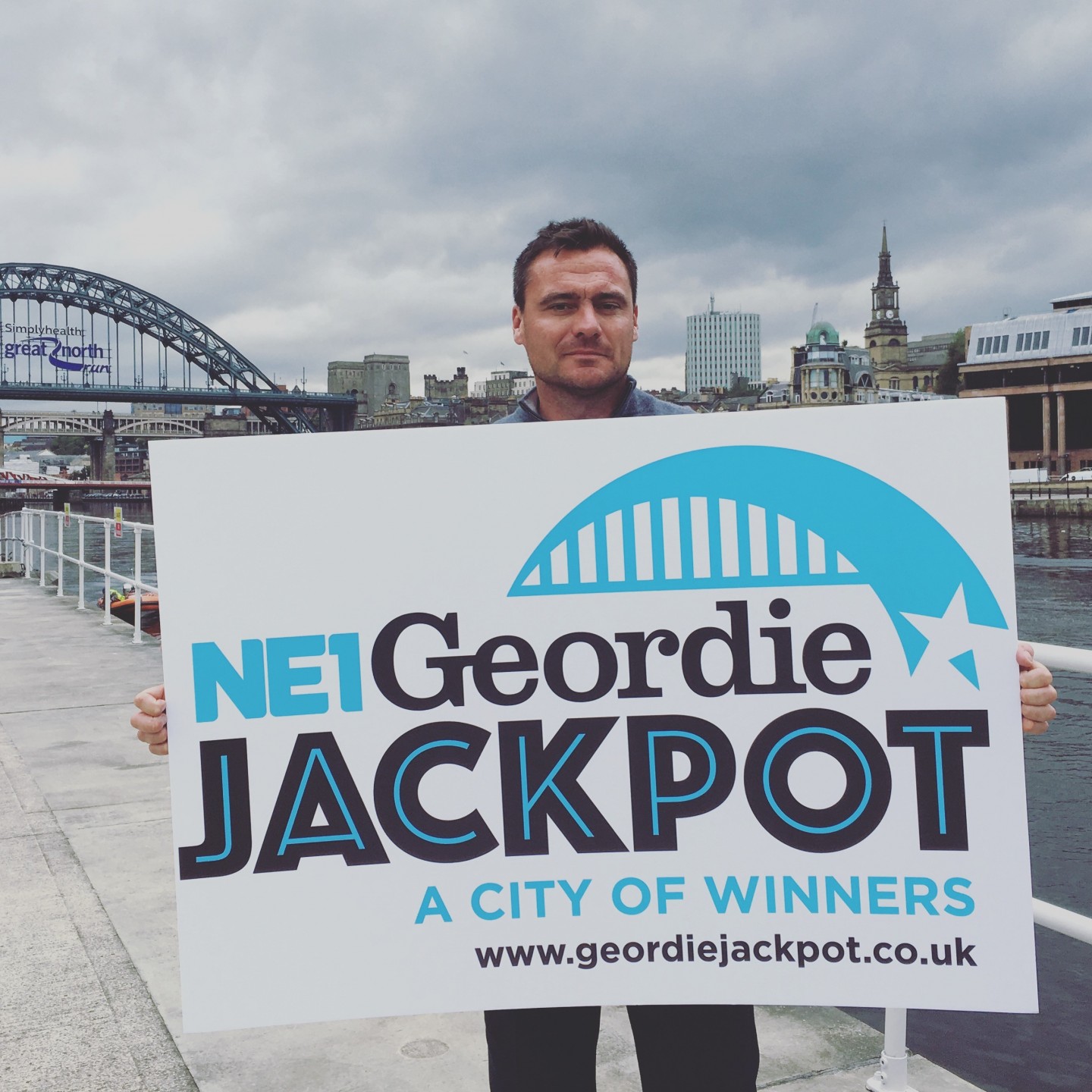 The first Geordie Jackpot draw takes place on 7 October. In addition to the guaranteed weekly prize of £1,000 and the potential £25,000 for jackpot winners matching all six numbers in the correct order, the first prize draw will be marked by the addition of a celebratory prize package from DFDS.
One winning ticket, drawn at random, will win a 3 night mini cruise to Holland for 2 people on a DFDS ferry in a sea view cabin combined with an overnight hotel stay in Amsterdam. The DFDS mini-cruise prize package will also include other added bonuses including wine tasting on board the crossing, a 2 course a la carte dinner on the return crossing and an exclusive opportunity to meet the Captain on the Bridge.
All people have to do to be in with a chance of winning is to play the Geordie Jackpot online and buy their tickets at www.geordiejackpot.co.uk before midnight on the 6th October prior to the first draw on 7th October. The money raised from the Geordie Jackpot will go to good causes including transformational investments in the city centre to make it greener, more engaging and family friendly, as well as to Cash for Kids, a local North East charity that helps disadvantaged children across the region.
NE1 is looking at a series of city centre improvements based on feedback and suggestions from the general public. Among the ideas up for consideration is a feature water fountain in the city centre, large place branding lettering spelling out the word Newcastle, and a family friendly pop up park located at Grey's Monument.
The Geordie Jackpot is another first for Business Improvement District Company (BID), NE1 Ltd and for Newcastle. No BID anywhere else in the world has launched its own city centre lottery to support and fund the delivery of city centre improvements including both permanent and temporary installations.
Over the coming weeks and months, NE1 will be working with other major businesses and organisations to offer additional prize packages and 'money can't buy' opportunities that will be awarded alongside the cash jackpots available through the Geordie Jackpot lottery. This will be in addition to the weekly jackpot prize of £25,000 and weekly raffle of £1,000.
Sean Bullick, Chief Executive of NE1 Ltd said:
"We are delighted that DFDS has lent its support to the Geordie Jackpot to help it get off to a great start! Additional prizes like the DFDS mini cruise give people even greater reasons to get involved with the Geordie Jackpot and play their part in transforming Newcastle.
We have a fantastic city, we are up there with the best in Europe but think how great we can become if everyone gets behind the Geordie Jackpot and supports the city!"
Catherine Jowett, Brand Marketing Manager at DFDS said:
"The Geordie Jackpot is such a great way to show your support for Newcastle and we are thrilled to support the first draw with the Amsterdam mini cruise prize."
"Buying Geordie Jackpot tickets is a win/win for the people of Newcastle. Not only do they have the chance to win great cash prizes but they also stand to benefit from the ongoing investment and improvements to their city as well as supporting some of the region's most disadvantaged children through Cash for Kids.''
To sign up to play Geordie Jackpot visit: www.geordiejackpot.co.uk