To celebrate the completion of the improvement works on Ridley Place, and to provide an opportunity to showcase the businesses on the street, there is a free event this Saturday (23 September) between 11am and 4pm, and everyone is welcome.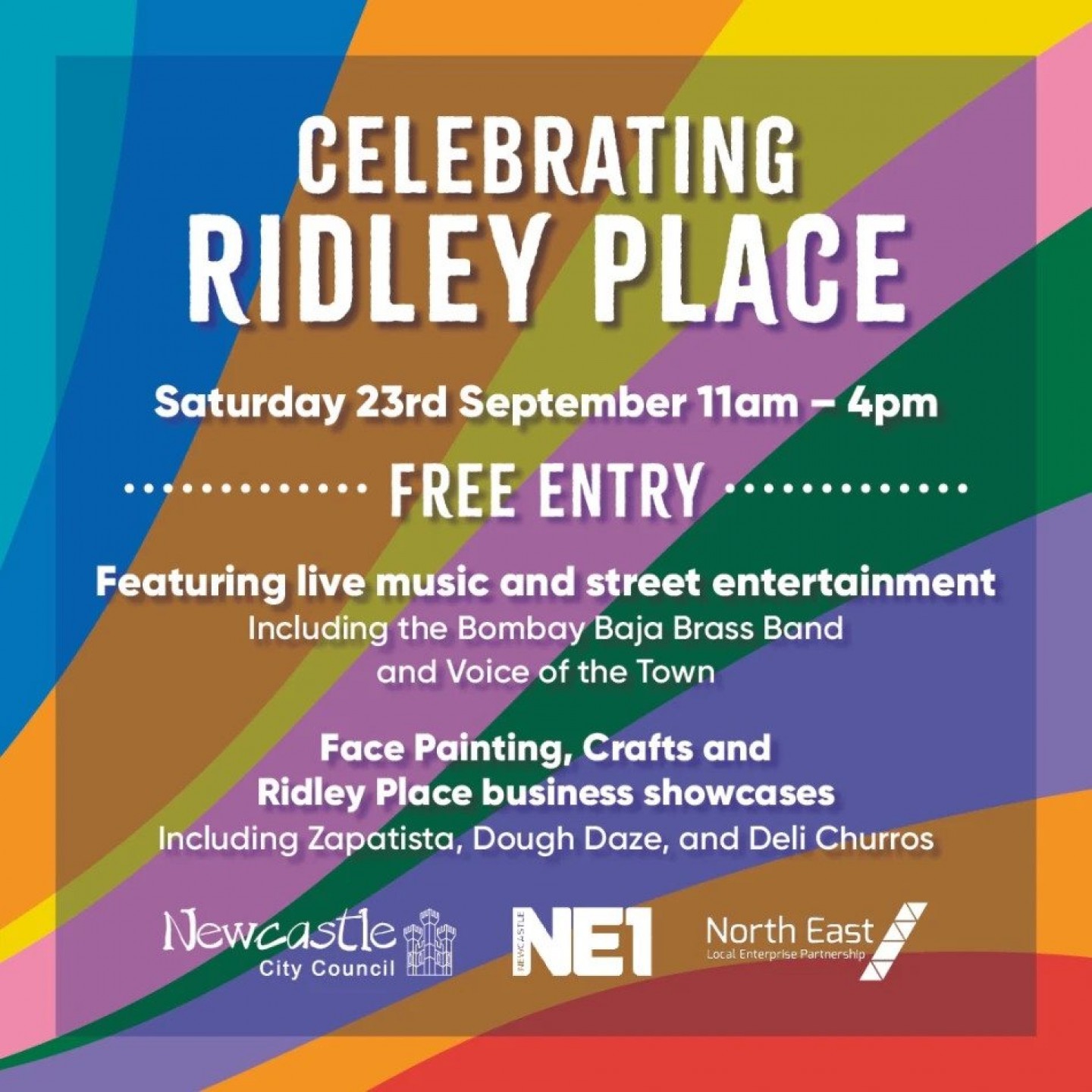 Newcastle City Council, NE1 and the businesses have been working together to plan the event, encourage people to visit Ridley Place and create a pleasant environment for families and visitors to enjoy. It is hoped that more people will spend time on the street and appreciate what the businesses, many of which are small, independent and local, have to offer.
On the day, a stage at the far end of the street will host live music and there will be street entertainers, face-painting and crafts. There will also be tasty treats served up by businesses on the street, tarot card readings and of course time to visit the shops and businesses.
Cllr Alex Hay, Cabinet member for a Thriving City at Newcastle City Council said: "The improvements on Ridley Place are certainly helping to create an exciting environment and somewhere local businesses can continue to flourish.
"Our main driver in regenerating Ridley Place is to increase footfall and support these local businesses, so I am delighted to be working with them and NE1 on this celebration event and would encourage everyone to come along and enjoy the day.
"The council remains committed to delivering its long-term ambition to transform the city centre into a cleaner, greener, more welcoming place, with Ridley Place being the first street to be completed. We want to attract visitors and investment and create places that our residents can be proud of."
Stephen Patterson, Chief Executive of Newcastle NE1 Ltd, the Business Improvement District company for Newcastle city centre, said:
"We are delighted with how Ridley Place has turned out after its transformation and are confident that the welcoming and vibrant environment that has been created will encourage more visitors and customers. We can't wait for Saturday's event to celebrate the transformation. The work has created a 'go-to' destination with its own distinct character that will play to the strengths of the independent retailers and businesses on the street. We urge people to come along on Saturday to enjoy the celebrations and take a look at what Ridley Place has to offer.
"NE1 are strong supporters of the work to transform the city centre and investment in the retail core, with Ridley Place providing a shining example of what is to come."
Improvements to Ridley Place are funded through the Government's Getting Building Fund (GBF) with the support of the North East Local Enterprise Partnership (NE LEP).