Newcastle NE1, the City's Business Improvement District, is calling for the North of England to speak with a united voice on the politically contentious issue of transport funding.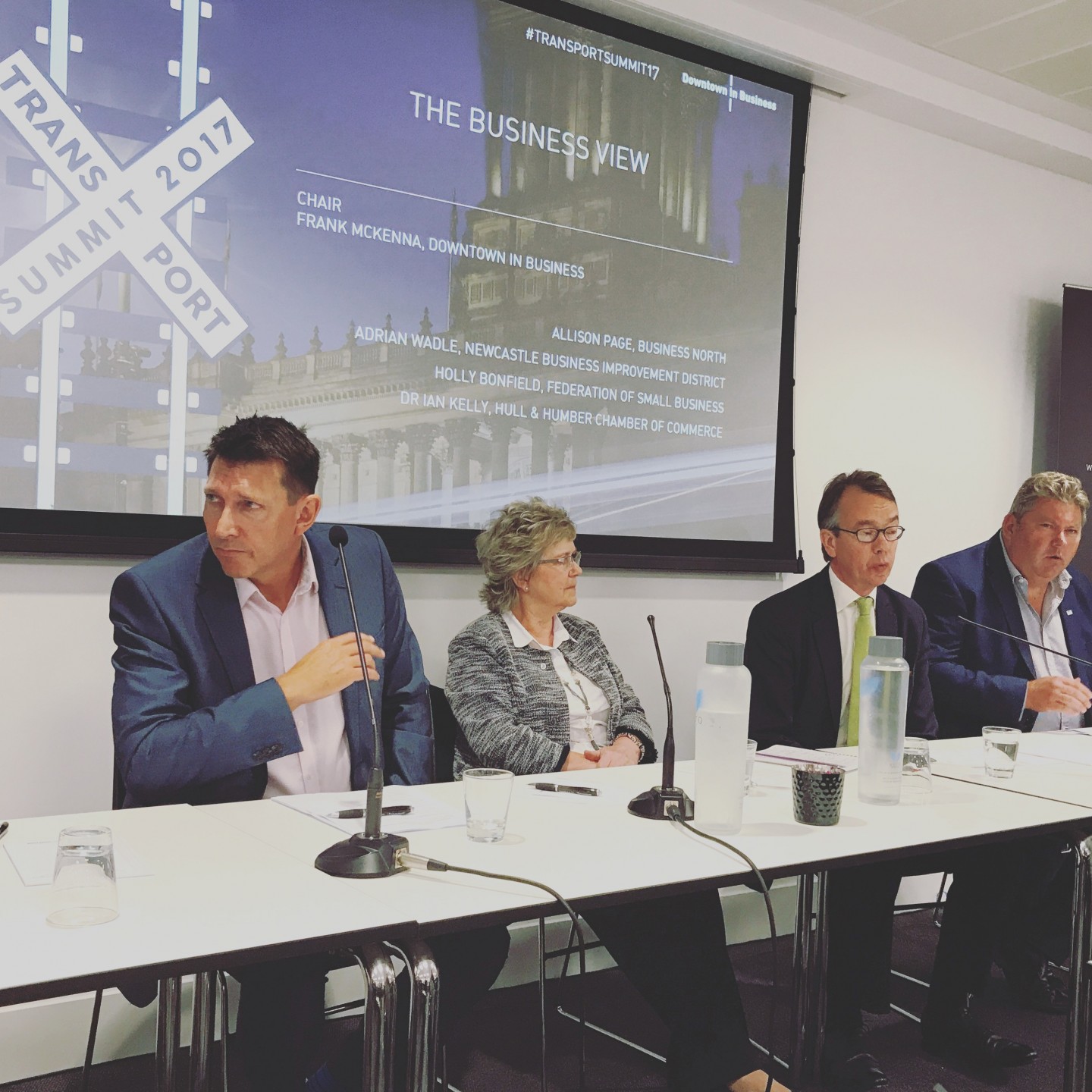 Speaking at Transport Summit 2017, a major event to discuss Cross Rail North and wider transport investment for the Northern Powerhouse, Adrian Waddell, NE1's Director of Operations said:
"The North needs to speak with a united voice on Transport. This doesn't just mean collaboration between different cities, but a joined-up approach for the private and public sectors, a single voice. This conference has underlined the need for greater devolution of powers to the North and in particular greater say on our transport spending, specifically to support national and global connectivity, which is critical to our economic growth in the post-Brexit world.
"The North does not begrudge a single penny spent on infrastructure in London and South East, but transport cannot be a zero-sum game, in which some regions benefit from investment at the expense of others. To achieve this we need a commitment to action from the Government which includes significant support for Transport for the North, matched with serious investment."
Alongside Mr Waddell speakers at the event, which was organised by networking organisation Downtown Business, included Sir Richard Leese of Transport for the North, Newcastle City Council Leader Nick Forbes, Liverpool City Region Mayor Steve Rotherham, and keynote speaker Andy Burnham, Mayor of Greater Manchester.