NE1 is bringing all the fun of the Christmas fair to town adding a new dimension to Newcastle's Christmas festivities.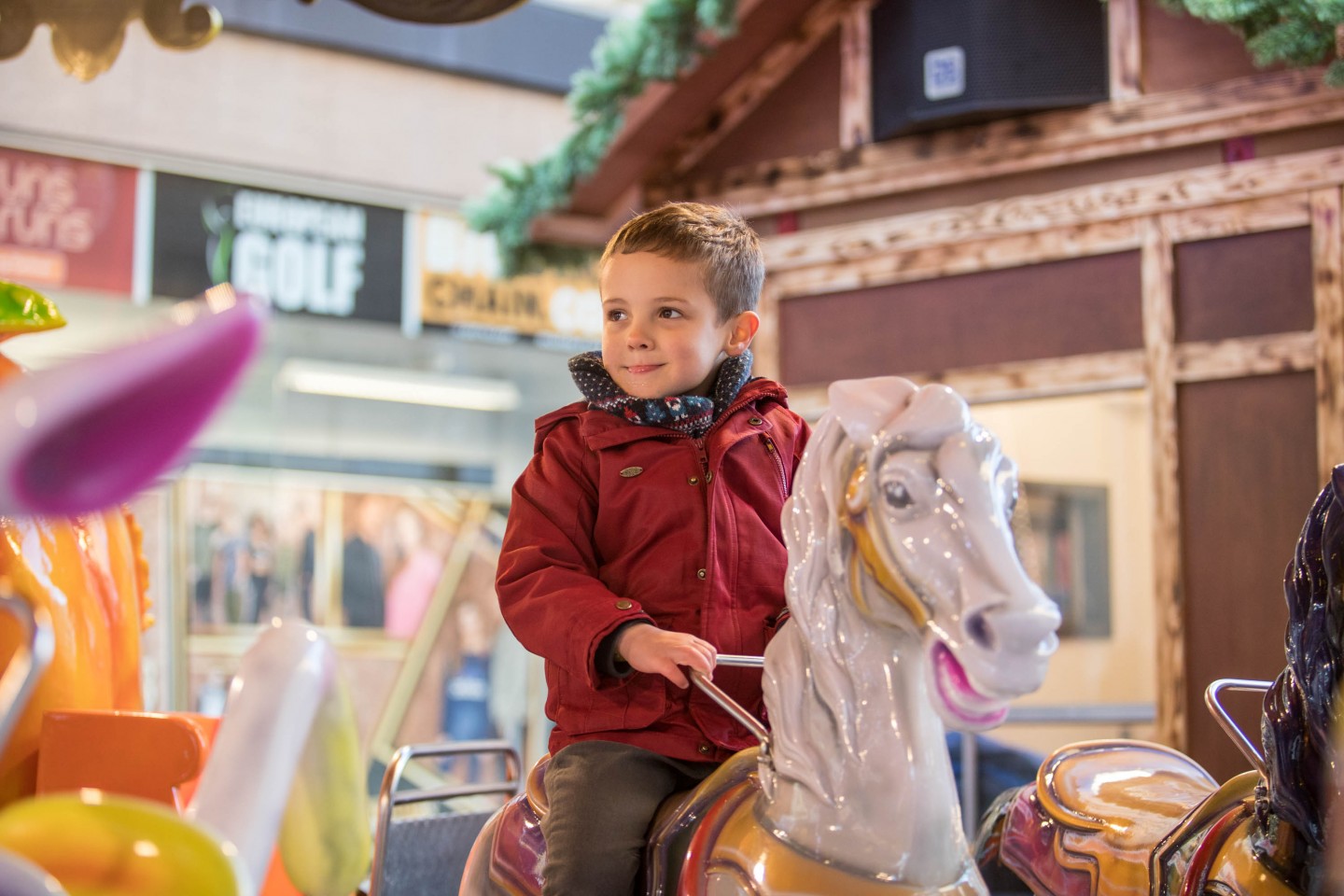 From Friday 8th December until the New Year, Northumberland Street will be lit up with the twinkling lights of traditional fairground rides, which will remain in place for the whole of the Christmas period and into 2018.
A beautiful, early 20th Century Helter Skelter will take pride of place at the south end of Northumberland Street, positioned alongside a smaller children's ride with further additions to be announced shortly.
The rides are suitable for young and old alike, whilst younger children will particularly enjoy the 'Toy Set' outside Natwest bank. The rides will add to the Christmas celebrations, and the festive cheer in the city.
Stephen Patterson, Director of Communications at NE1 said:
"As the number one retail destination in the North East of England, Newcastle's offer is constantly changing and improving. The city has bold and ambitious plans for the future and it is important that as a city, we don't rest on our laurels and continue to improve the experience for those that live, work and visit, especially during the festive season. The new additions to Northumberland Street this year, combined with the Hadrian's Tipi winter village, the ever-popular Christmas Market at Grey's Monument, the Christmas Lights and Fenwick's window all provide a great foundation for further developments in the future.
"We have so much to offer as a city and Christmas provides a fantastic opportunity to shout about what Newcastle does so well. We're already planning for next year and we look forward to developing these plans with the City Council, the city's businesses and the people of Newcastle so collectively we can deliver an outstanding Christmas experience for 2018 and beyond."
Cabinet Member for Inclusive Growth, Cllr Ged Bell, said: "The city council and its partners are determined to make Newcastle a world class city for shopping and leisure. We recently announced a £3m package of improvements to the city centre – but this is just the start of a much bigger plan to make Northumberland and Blackett Streets, and the surrounding areas, cleaner, greener and safer.
"The helter skelter and fairground rides are a lovely attraction by NE1 and will contribute to the festive atmosphere in the run up to Christmas."