The date has been set for January's NE1 Newcastle Restaurant Week, a hugely popular event in Newcastle's event calendar and a hotly anticipated date for all Northern foodies. From 16th– 22nd January, NE1 will be hosting the 13th NE1 Newcastle Restaurant Week and will celebrate a major milestone in the event's six-year history as it welcomes over 100 restaurants to take part.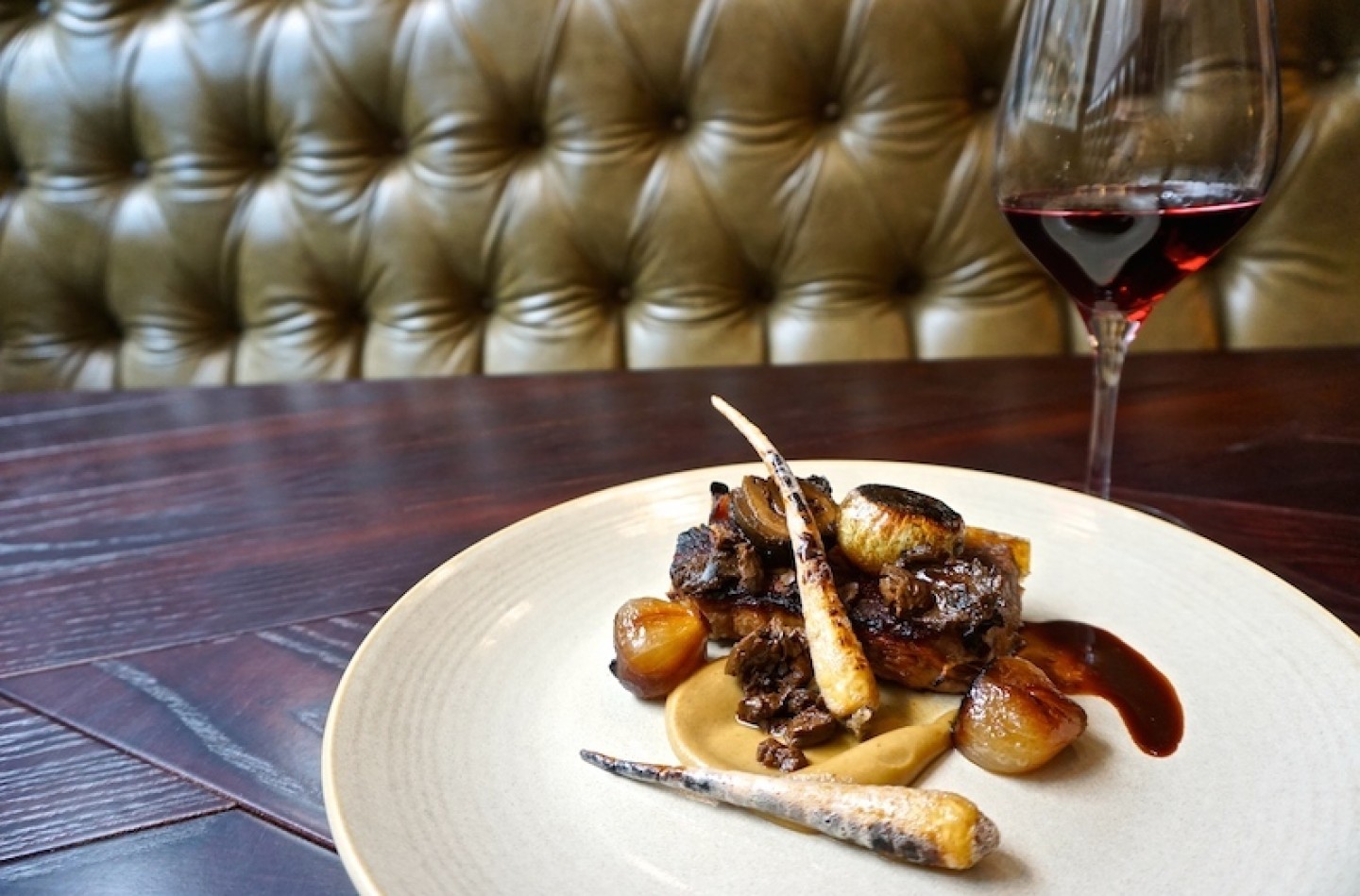 The rising number of participants mirrors the growth of the city's restaurant scene, 24 new restaurants are to open in the new intu Eldon Square Grey's Quarter alone and Newcastle currently offers more restaurants per square foot than any other Northern city.
Among these new sign ups are brands new to the city that were quick to register to take part in what will be their first NE1 Newcastle Restaurant Week, including Chaophraya and the newly launched Dobson and Parnell: the latest venture from award winning restaurateur, Andy Hook. Newcastle diners and food lovers will be given the opportunity to try out these new venues for only £10 or £15 per head.
Stephen Patterson, Director of Communications at NE1 said:
"NE1 Newcastle Restaurant Week is always an exciting time for Newcastle, but this January promises to beat all previous records with over 100 venues already signed up to take part. We're delighted that so many of the venues at the new Grey's Quarter in intu Eldon Square were primed and ready to get on board – many of them expressed an interest and signed up even before they'd opened their doors. It is great that they all knew about NE1 Newcastle Restaurant Week and didn't need persuading to join the event. It's also reaffirming to have Andy Hook, one of the founding restaurateurs of NE1 Newcastle Restaurant Week sign up with his new restaurant, Dobson and Parnell just weeks after the doors opened. "
The event continues to grow in popularity and status year on year. At the last count, over 350,000 diners had taken part in NE1 Newcastle Restaurant Week since its launch in January 2011 with over 40,000 dining during last August's Restaurant Week alone.
The idea for NE1 Newcastle Restaurant Week came from New York where twice a year diners get the chance to eat out at some of the city's top restaurants for a fraction of the normal price. The formula translates well to Newcastle, a city with a vibrant restaurant scene whose vibrancy only increases each January and August, when NE1 Newcastle Restaurant Week is held. Venues devise show-stopping menus to attract new diners, many of whom are keen to try out venues for the first time, encouraged by the NE1 Newcastle Restaurant Week offer.
Newcastle is also home to a truly cosmopolitan mix of restaurants and menus ensuring all tastes are catered for. Diners can eat out 'around the world' in Newcastle from Italian, Spanish Tapas to Chinese, Brazilian, German and Indian.
Andy Hook, owner of Blackfriars Restaurant in Newcastle and of the newly opened Dobson and Parnell at 21 Queen Street, on Newcastle's Quayside said:
"Blackfriars have been involved in NE1 Newcastle Restaurant Week since the beginning. We were one of the 13 restaurants who made up the very first NE1 Newcastle Restaurant Week six years ago and we've taken part ever since. We love the added excitement the event brings to the city's dining scene. Although we have only been open a couple of weeks, we have been quick to sign up our new restaurant, Dobson and Parnell for January's event. We know how good it is to be able to welcome new diners into the restaurant so they can sample what's on offer, knowing that they will enjoy a quality, premium dining experience at a fixed price. Many of our regular diners came to us first through NE1 Newcastle Restaurant Week."
Cabana Brasilian Barbecue celebrated their launch in the summer of 2016, and signed up for their first NE1 Newcastle Restaurant Week in August. Already excited for January's event after enjoying fantastic results in August, Manager, Ashley Archer said:
"As a Newcastle local myself, I've known all about NE1 Newcastle Restaurant Week and am delighted that Cabana is involved. NE1 Restaurant Week echoes what we're all about: bringing friends and family together over delicious food. We're excited to be showcasing the best of our Rio street food, skewers and fantastic cocktails to the people of Newcastle, and NE1 Restaurant Week is the perfect opportunity for them to enjoy a taste of Rio here in Newcastle – with food at the heart of the celebration."
Simon Wright, Business Manager at Chaophraya Newcastle commented "NE1 Restaurant Week is one of the North East's most popular food events and celebrates some of the very best restaurants in Newcastle, so naturally we couldn't wait to get involved.
"Diners visiting our restaurant throughout the week can expect panoramic views of the city, exceptional service, as well as two or three courses specially selected from our contemporary menu for either £10 or £15. With the event only weeks away, the team are incredibly excited to be taking part in what has become such a highly anticipated week in the city's event calendar."
Due to the success of NE1 Newcastle Restaurant Week it is essential to reserve your tables as many restaurants will be fully booked across the week.
For details of offers and participating restaurants visit https://www.getintonewcastle.co.uk/ne1-events/restaurant-week