Award winning Business Improvement District Company, NE1 Ltd has launched NE1 CAN, a new initiative to create employment opportunities and improve skills and education training for young people aged 16 – 19 in the Tyne and Wear region. By using NE1's unique contacts and relationships with the city's business community, NE1 CAN provides direct links between 1,400 business members and young people in the North East.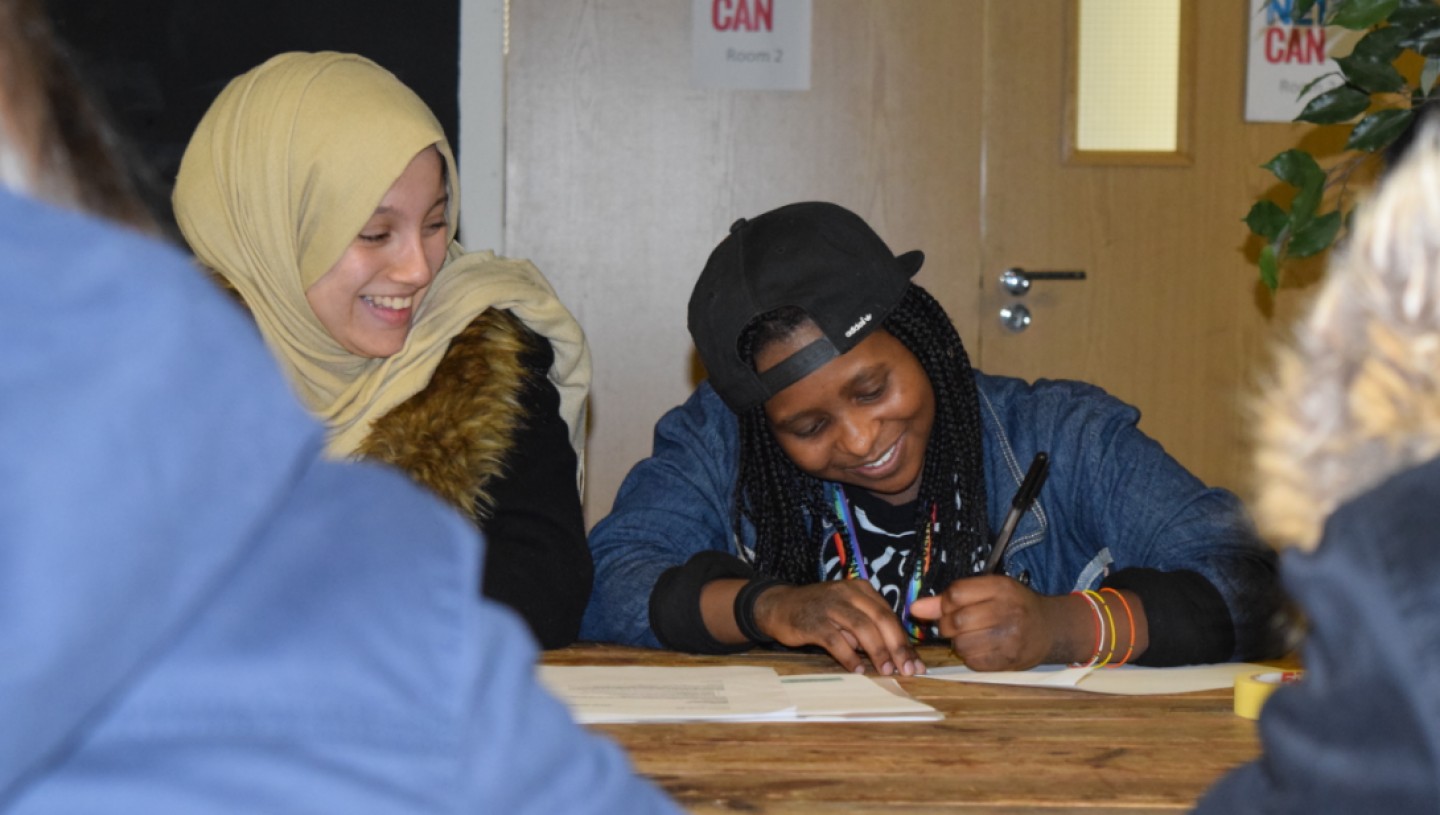 NE1 CAN is ultimately about jobs and marrying the right young people with the right employment opportunities, as well as raising aspirations.
One of the key goals is to equip young people with transitional skills that will carry them from schools and college into the workplace. These skills include a greater awareness and understanding of career choices and what businesses want and need from their workers, as well as an appreciation of their own skills, experience and abilities.
By linking young people directly with NE1's business community NE1 CAN gives a direct insight into what skills are needed by employers and can then work with young people to deliver training and support to ensure they have the right skill set. The initiative also benefits businesses as they gain a greater understanding of working with and employing young people. The relationship is fast, direct and can deliver results efficiently and cost effectively.
NE1 CAN is working with a growing number of schools and colleges and has already teamed up with businesses including the NHS, Marks & Spencer, Leeds Building Society, Nigel Wright and NRG among others. To date, a number of business-led training and skills sessions have been organised including mock interviews, CV writing, as well as quality work experience opportunities across a range of industry sectors allowing young people to visit workplaces, access work experience placements and have the chance to apply for jobs and apprenticeships.
Events are planned over the coming months with Virgin Money as well as sessions with Bond Dickinson and others.
NE1 CAN is always seeking volunteers from businesses keen to get involved and can work with employers to develop bespoke events and activities.
For further information or to find out how to get involved in the NE1 CAN programme contact Dawn Barber, NE1 Business Network Manager at dawn.barber@newcastlene1ltd.com
Sean Bullick, Chief Executive of NE1 said:
"The North East business community has been really keen to get involved and to throw its weight behind this unique approach to tackling the dual issues of youth unemployment and the lack of skilled employees in the region. NE1 CAN is unique because it takes services direct to young people, often within an individual business, or commercial environment. It has allowed us to extend our reach, have a greater impact and deliver even greater results. We have over 1,400 business members across all industry sectors and through NE1 CAN we can highlight the skills and training they need in their new recruits.
"We have already had some great successes and are working hard to raise aspirations and help more young people into quality work, education or training."
Mike Wilson, Health Education England said:
"We are looking forward to working with the team at NE1 CAN on this and future events. We hope to target more young people this way than we could ever hope to reach on our own and help inspire and encourage them to consider a career in the NHS.
"Through events like this we can show the diversity of roles and careers available and hopefully inspire young people who may not have considered medicine and the NHS as a personal career route. We can also take the opportunity to help young people map out exactly what will be needed for a career in the NHS."
Elaine Tulip-Johnson, managing consultant at Nigel Wright Group, one of the businesses involved in the new NE1 CAN initiative, said; "Nigel Wright deals with hundreds of executive and professional appointments in the UK and overseas each year. The advice we're able to offer these young people on areas such as job interviews, CVs and employability will not only benefit them now but will stay with them throughout their working lives. We hope the knowledge and skills the students gain during our workshops will help as well as motivate them to seek out a rewarding career.
Sarah Garay at St Cuthbert's Catholic High School assistant to the Head of Sixth Form said:
"Working with NE1 has enabled our Sixth form students to come into direct contact with local employers which helps them develop real world skills to make them more employable, be that in a part time capacity or to support further or higher education, or for when they complete their education and move into their careers. This is a fantastic opportunity that helps students put their formal education into context, become more confident and helps them when applying for and successfully gaining employment."
NE1 CAN follows on from the high successful Space 2 programme that NE1 ran in conjunction with YMCA Newcastle. Space 2 was extremely successful hosting in excess of 60,000 visits by more than 3,000 members. Over 300 members found employment, apprenticeships or further education courses through the direct support of Space2. NE1 decided to review its involvement to expand the support for young people beyond the confines of Space2 and launched NE1 CAN, which will target efforts more directly into expanding business-led opportunities for young people. YMCA Newcastle continues to provide unconditional support to young people at SPACE2 on Pilgrim Street